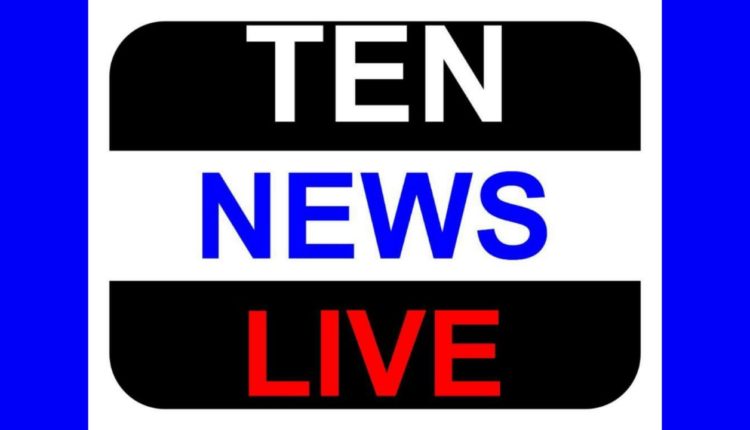 #VODAFONE INDIA BEGINS FREE SIM UPGRADE IN PUNJAB CIRCLE
VODAFONE INDIA BEGINS FREE SIM UPGRADE IN PUNJAB CIRCLE
UPGRADE TO VODAFONE 4G SIM AND ENJOY FREE 2GB 3G DATA 
Commercial services on 4G to be launched soon in Punjab
Customers can upgrade to 4G Sims at 3
their convenience at any Vodafone store, Vodafone Mini Store and 6000+ multi brand outlets across Punjab
Chandigarh, November 21: As Vodafone India enters the final stages of bringing the world's largest 4G network to Punjab, it announced today, the availability of 4G SIMs with an attractive data offer- 2GB of free 3G data on 4G enabled smartphones. The offer is applicable to all existing Vodafone customers who have a 4G enabled smartphone and opt for a 4G ready SIM.  Vodafone 4G SIMs are available at all Vodafone Stores, Vodafone Mini Stores and 6000+ multi brand outlets located across the circle.  Initially the 4G services will be launched in select towns of Punjab.
Pre-paid customers can enjoy the one time offer of 2GB 3G data for free, for a period of ten days while post-paid customers can avail the benefit for one bill cycle. Customers will need to use their 4G ready SIM on a 4G enabled handset only.
With the new a Vodafone SuperNet™ 4G SIM, customers will continue to enjoy uninterrupted mobile internet with an additional 2GB of free 3G data which will be added to the customers data balance within 48 hours of the SIM exchange.
To ensure a smooth and seamless exchange of 4G ready SIMs, these are being made available in advance of the commercial launch of Vodafone's 4G services in Punjab.  A formal announcement regarding the launch, which is expected soon, will be made in due course. To avail the 4G services, customers will need to use their 4G ready SIM in a 4G enabled handset.
Customers can walk into any nearby Vodafone Store, Vodafone Mini Store or 6000+ multi brand outlets  across Punjab and get their 4G ready SIM free of cost with a hassle free exchange process. With the new 4G ready SIM, they will continue to enjoy uninterrupted mobile internet experience as per their existing plans and will be automatically upgraded to 4G as soon as the services are launched commercially inPunjab.
Announcing this, Rajat Avasthi, Business Head, Punjab, HP and J&K, Vodafone India, said, "Vodafone is one of the leading telecommunication services providers in Punjab and our 5 million+ customers in the region have a lot to look forward to. We have made 2GB of 3G DATA free for our customers to start experiencing the benefits be 4G and be ready to enjoy high speed mobile internet services as soon as these are launched commercially. We are excited and fully geared up to launch our 4G services on the superior 1800 MHz band in Punjab very soon."
Vodafone has successfully tested its 4G services on its robust network architecture coupled with strong backup to support the expected volumes and speed requirements of its customers. In the past few months, Vodafone has invested significantly in modernizing its existing network, incorporating the latest advances in technology making it more resilient and energy efficient.
 Customers can switch to a 4G ready SIM following these easy steps
 Walk in to any nearby Vodafone Store, Vodafone Mini Store or multi brand outlet and place your request for 4G ready SIM
To activate the 4G SIM card, use your existing Vodafone number to SMS 'SIMEX <your 20 digit new 4G SIM card number>'to 55199 (this number will be available on the new SIM card/jacket given to you)
You will receive a response SMS from 55199 with partial SIM number entered
Please send the last 6 digits of the new SIM number to 55199

within 2 hours

of receiving the SMS mentioned in the above step
You will receive a success SMS, post which your 4G ready SIM will be activated

within 20 minutes

.
Subsequently, replace your old SIM in the handset with the new 4G ready SIM and continue to enjoy un-interrupted Vodafone services.
You will enjoy benefits of high speed 4G services as soon as they are launched commercially in Punjab
In case customers face any issues with the SIM upgrade process, they can call 199 or seek assistance from our staff at any Vodafone retail store.
 Vodafone has already launched its high speed 4G services in Kerala, Kolkata, Karnataka, Delhi, Mumbai, Gujarat, Haryana, Uttar Pradesh (East) and West Bengal (ROB). Vodafone is in the process of rolling out Vodafone SuperNet™ 4G services across more circles, taking it to 2400 towns in 17 telecom circles.
 About Vodafone India
Vodafone India is a 100% fully owned subsidiary of the Vodafone Group Plc. with operations across the country serving over 200 million customers (over 106 million in rural areas). Commencing operations in 2007, Vodafone is today a robust, award winning business and committed for the long term. Vodafone Business Services serves the needs of enterprises and government by providing total telecommunications (Voice and Data) solutions across mobility and wireline platforms. Our mobile wallet, M-Pesa is a unique and innovative money transfer service from Vodafone that fosters financial inclusion.
Committed to optimizing the near ubiquitous reach of mobile telephony to address national developmental priorities, the Vodafone Foundation partners is actively engaged in community development initiatives especially in the domains of m-Women, m-Agriculture, m-Education and Disaster Relief. Building on its global experience and expertise, an outreach across India and offering a comprehensive portfolio of technologies- 2G, 3G & 4G, Vodafone is uniquely positioned to actualize the vision of Digital India.
Globally, Vodafone is one of the world's largest telecommunications companies and provides a range of services including voice, messaging, data and fixed communications. Vodafone has mobile operations in 26 countries, partners with mobile networks in 52 more, and has fixed broadband operations in 17 markets. As of 30 September 2016, Vodafone had 470 million mobile customers and 14 million fixed broadband customers.
For more information, please visit: www.vodafone.com.
Follow us on twitter @Vodafone IN_News and visit www.vodafone.in