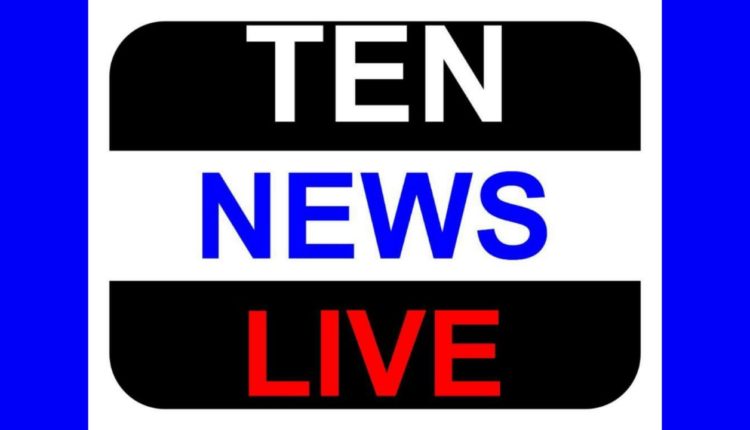 #VODAFONE M-PESA PARTNERS WITH WaterPoint SERVICES PVT LTD; PROVIDES UNINTERRUPTED ACCESS TO CLEAN DRINKING WATER TO PEOPLE OF BATHINDA
VODAFONE M-PESA PARTNERS WITH WaterPoint SERVICES PVT LTD; PROVIDES UNINTERRUPTED ACCESS TO CLEAN DRINKING WATER TO PEOPLE OF BATHINDA
 Chandigarh, May 03, 2016: To ensure that the populace of Bathinda region enjoys uninterrupted access to clean drinking water being provided by WaterPoints (WP), Vodafone M-Pesa has joined hands with WaterPoints Services Pvt Ltd, which runs and operates WPs. WaterPoints Services Pvt Ltd, formerly known as HealthPoint Servics India Pvt Ltd, delivers improved health to low income–rural & small town communities in Punjab via clean drinking water facilities.
 WaterPoint works to reduce morbidity due to water borne diseases by making high quality low cost drinking water available through a network of sustainable community–based water treatment units set up in the villages and small towns. In Bathinda region, which suffers from lack of supply of adequate amount of clean drinking water, it is providing safe drinking water to about 6,00,000 users daily.
 Before partnering with Vodafone M-Pesa, WP units/plants faced a challenge of cash being deposited on a daily basis and collating of reports for the same. As per the operational procedure, plant operator had to travel to nearest bank or handover cash collected to the designated people twice a week. With the introduction of Vodafone M-Pesa, this problem -has been resolved as cash is being deposited on a daily basis now and comprehensive reports being generated and monitored online.
 Vodafone M-Pesa provided an ecosystem to WP where all plant operators get their daily collections converted to E-money with the aid of M-Pesa agents (CashIn points) positioned near their plants by Vodafone. They then transferred this money through M-Pesa to the supervisors in Bathinda city, thereby cancelling the need to travel and deposit money. This has helped in ensuring that the plants remain operational and public gets access to clean drinking water 7-days-a-week.
 Sharing his thoughts, Pushpinder S Gujral, Business Head, Punjab, HP and J&K said, "Vodafone M-Pesa is delighted to be the harbinger of a facility that will significantly help in providing access to clean drinking water all through the week. With this tie-up and moving to M-Pesa's safe and secure money transfer platform, the need for physical transferring the money has been eliminated. No more travelling to deposit the money to supervisors and wasting time on commute. This has ensured that the WP plants remain operational throughout the week and people from the region have uninterrupted access to clean drinking water."
 Serving the needs of the unbanked and under-banked sections, Vodafone M-Pesa is a unique and innovative Digital Wallet service from Vodafone that offers Money Transfer, Bill & Utility Pay, Merchant payments and Business Solutions (Enterprise Cash Management) with the largest network of 120,000 Agents (CashIn Points) spread across various towns and villages of India, enabling instant transfer and receipt of money anytime, from anywhere.
 The tie-up between WP and Vodafone M-Pesa in Punjab was initiated at WP's 8 operation centres as pilot at Rampura, BATHINDA. Following the success of the tie-up, WP has agreed to extend this tie-up to other 25 points and do a pilot in Kollar district of Karnataka.
 Sharing WP's view on the tie-up with Vodafone M-Pesa, Onkatnath Sahai, Senior Project Manager, WaterPoint Services Pvt Ltd states, "Vodafone M-Pesa has been a game changer through its innovative digital wallet service wherein cash is being deposited on a daily basis now.  The comprehensive reports that are generated online enable better supervision of cash flow and effective sales monitoring on a daily basis"
 Speaking about the ease that Vodafone M-Pesa has brought, Binder Singh, Field Coordinator, WaterPoint Services Pvt Ltdsaid, "Vodafone M-Pesa has relieved me from travelling for cash collection and deposit. I am utilising my time in other operational things, thereby, increasing the productivity. It provides me an sms update on deposits done at each WaterPoint"
 Water Points are units owned and operated by Water Point Services (WP) that provide families in rural villages with clean drinking water that brings modern and appropriate technologies treating chemical and microbiological contamination. Water Point concept builds upon and combines proven models to achieve unique synergies and efficiencies that have the potential to improve wellness, productivity, and quality of life.
 About Vodafone India
Vodafone India is a 100% fully owned subsidiary of the Vodafone Group Plc. with operations across the country serving over 194 million customers (over 100 million in rural areas). Commencing operations in 2007, Vodafone is today India's largest foreign direct investor, with a robust, award winning business and committed for the long term. Vodafone Business Services serves the needs of enterprises and government by providing total telecommunications (Voice and Data) solutions across mobility and wireline platforms. Our mobile wallet, M-Pesa is a unique and innovative digital wallet service from Vodafone that fosters financial inclusion.
 Committed to optimizing the near ubiquitous reach of mobile telephony to address national developmental priorities, the Vodafone Foundation partners is actively engaged in community development initiatives especially in the domains of m-Women, m-Agriculture, m-Education and Disaster Relief. Building on its global experience and expertise, an outreach across India and offering a comprehensive portfolio of technologies- 2G, 3G & 4G, Vodafone is uniquely positioned to actualize the vision of Digital India. 
 Globally, Vodafone is one of the world's largest telecommunications companies and provides a range of services including voice, messaging, data and fixed communications. Vodafone has mobile operations in 26 countries, partners with mobile networks in 57 more, and has fixed broadband operations in 17 markets. As of 31st December 2015, Vodafone had 461 million mobile customers and 12.9 million fixed broadband customers. For more information, please visit: www.vodafone.com.
 Follow us on twitter @Vodafone IN_News and visit www.vodafone.in