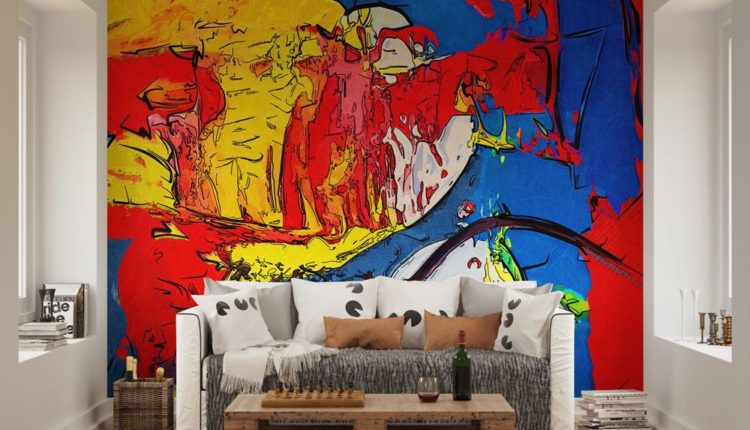 Wall painting ideas to change the decor of exterior walls
When it comes to valuing a home, it is the external appearance of the home that speaks volumes. It is very important to maintain a good outlook of the exterior of the building as much as you put in the effort to provide an excellent appearance of the interior of the building structures. So, you can get some ideas to have the right combination of colours and décor items which gives the wall the right look. 
Have you watched movies from Hollywood where the exterior walls are vibrant and have bold colours? This is the kind of exterior look that is coming back into fashion. You don't have to add some décor items when you use this vibrant colour combination. This kind of exterior wall doesn't lose shine over time. 
You can paint the entire exterior wall with two colours and the door in a different colour. This kind of exterior design works great when you have a wooden door. You can leave the door as it is or you can also add a pinch of colour to it. A small décor near the knob of the door does wonder to the external appearance. 
Tropical Wave colours are the kind in which pastel colours are incorporated for the exterior walls of the building. This kind of look is prominently seen in the buildings in the Middle Eastern region. 
When darker and lighter shades of grey are used in the exterior of the building, then it is more or less reflecting that the building is highly connected with nature. This gives a very calming look to the exterior of the building. 
The wall that faces the road is studded with pebbles and one can use different types of pebbles. The windows of the building should be very vibrant in colours so that it grabs the attention of the visitors. 
The exterior walls coloured bright highlights the fine lines and the deep structures of the buildings. When it comes to bright colours, it is not recommended to use a deep red colour or fluorescent shades. Yellow, orange shades are good when you are living in tropical zones. 
The estate-style homes are those in which the roofs are manicured and deep brown shades are used to highlight the feature of the home. 
It is a common sight to find the home which is embedded with long slabs of stone. Faux stone is better when compared to the normal stones as they don't break easily. 
When major importance to given to incorporating shapes in the exterior walls of the building, then it is known as Craftsman styled homes. There are a lot of wide spaces all around the homes.
These are some of the best wall painting ideas. There are certain brands like Asian paints exterior which provides you with the best shades in the market that enhances the exterior of the home.