Warrior Women of Bharat to woo audience in Russia, leading artists to give thumping performance

TEN NEWS NETWORK
New Delhi (01 September 2023): In a breathtaking display of art and valor, "Warrior Women of Bharat," a multi-style dance theatre production, is set to captivate audiences across the globe.
Conceptualized by the renowned Padma Shri awardee and choreographer, Prathibha Prahlad, this extraordinary production brings together some of India's most celebrated classical and contemporary senior dancers and theatre artists.
The illustrious performance lineup features who's who of Indian dance and theatre, including Prathibha Prahlad, Alaknanda Nritarshi, Shovana Narayan, Anita Ratnam, Alekhya Punjala, Gopika Varma, Sharodi Saikia, and Jyoti Shrivastav. Each artist will grace the stage with their unique dance styles, weaving together a powerful narrative of fearless women warriors who fought against British imperialism.
While talking to Ten News, coordinator of the troupe and renowned Bharatanatyam Dancer Pratibha Prahlad said, "We have to Perform at the opening ceremony of Festival of India in Moscow, whereas the opening ceremony is on the 5th of September. We will be presenting our iconic production – warrior women of Bharat – which we conceived and produced as a group last year to celebrate Azaadi ka Amrit Mahotsav."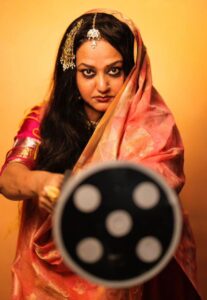 Talking about the organisers, she said, "ICCR Indian Council for Cultural Relationship is sending us to Open the festival of India and all of us feel very honoured to be the first group to go there for opening of festival of India in Russia. We have three performances one in Moscow the second Saint Petersburg and the third in scoff. This is an iconic production which celebrates the power of individuality, value and courage of women warriors of Bharat Varsha."
"Bharat Varsha Is a production very close to all our hearts and we are very happy to be presenting India and showing India's promise in many fields. This performance shows the strength of woman and how Indian women are prepared to even sacrifice in the battlefield to protect our motherland," she added.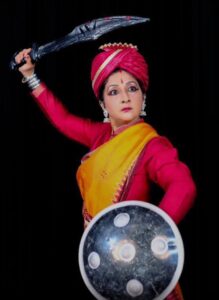 The women warriors showcased in this production are as diverse as the country itself. From Rani Velu Nachiyar of Tamil Nadu to Rani Chennamma of Karnataka, from Rani Avanti Bai of Madhya Pradesh to Rani Lakshmi Bai and Begum Hazrath Mahal of Uttar Pradesh, and from Kanakalatha Barua of Assam to Capt. Lakshmi Sehgal of the Indian National Army, their indomitable spirits will come to life on stage.
As India celebrates 75 years of Independence, "Warrior Women of Bharat" pays a heartfelt homage to these exceptional and emancipated women. They fearlessly picked up arms and ventured onto the battlefield to protect their motherland from the British colonists.
This production serves as a reminder of the sacrifices made by these unsung heroines who gave their lives fighting against the imperialist British Raj. It is a celebration of their courage, determination, and eternal glory. "Warrior Women of Bharat" is more than just a dance theatre production; it's a tribute to the indomitable spirit of these women who inspire generations with their unwavering commitment to the nation.
With such exceptional features Warrior Women of Bharat" promises to be a spectacle that will leave an indelible mark on the hearts and minds of every viewer.