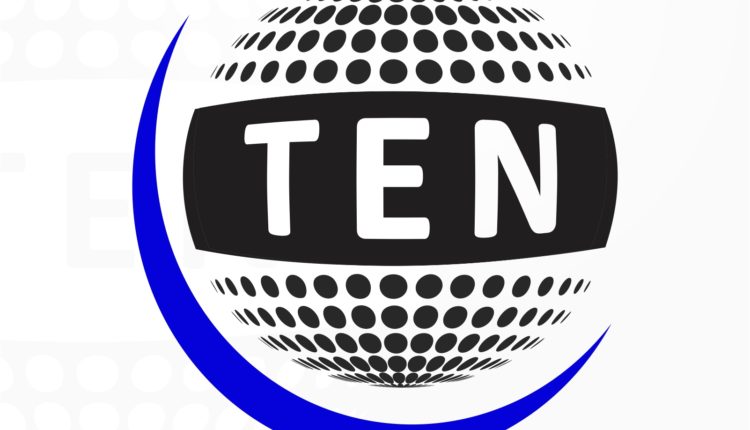 Watching a soccer or a cricket final can precipitate heart attack – Dr K K Aggarwal
Morning MED talks with Dr K K Aggarwal 16th July 2018
DELHI HIGH COURT: NEED TO HAVE FIXED WORKING HOURS FOR DOCTORS & STANDARD FOR DOCTOR-PATIENT RATIO IN HOSPITALS
Hon'ble High Court of Delhi comprising of Acting Chief Justice Gita Mittal and Justice C Hari Shankar acknowledged that doctors have to work for excessive hours in absence of prescribed standard working hours.
Delhi HC took note of Report prepared by the National Accreditation Board for Hospitals. HC had earlier asked it to evaluate Healthcare quality in three hospitals AIIMS, Safdarjung Hospital and LNJP Hospital.
NABH, in its report placed before HC Bench, highlighted lack of integration of information technology programme between the OPD and laboratories leading to long queues for giving samples, collecting reports, visiting doctors and going to pharmacy for medication.
HC Bench directed Centre and Delhi Government to inform it on the next date about the steps taken.
New drug for small pox
The US FDA on Friday approved the first drug specifically designed to treat smallpox TPOXX tecovirimat— despite the fact that the disease was officially eradicated in 1980.
Happiness classes in schools
Students of Delhi government schools will have a 45-minute-long period just to focus on how to stay happy. The Delhi government will formally introduce a 'happiness' period in state-run schools from next week, with a special five-minute session of meditation practice, PTI reported.
"The classes covering the happiness curriculum will begin next week. We are also talking to the municipal corporations. If the students of the corporation schools are added, the number of children to be covered under the happiness curriculum will go up to 15-16 lakh," said Deputy Chief Minister Manish Sisodia.
Alzheimer's risk 10 times lower with herpes medication
Herpes simplex virus is found to play a vital role in Alzheimer and antiherpetic medication is shown to have a dramatic effect on dementia risk. Four studies recently published in the Journal of Alzheimer's Disease links the same.
The studies referenced in the commentary are two articles (Tsai et al., 2017, and Chen et al., 2018) that suggest that acute herpes zoster infection puts people at a higher risk of dementia, and one article that shows that aggressive treatment with antiherpetic medication drastically lowers dementia risk.
Significantly, the study also revealed that aggressive antiviral treatment reduced the relative risk of dementia by 10 times. It may be possible to prevent the disease "by vaccination against the virus in infancy."
How watching any World Cup final might affect your health
Apple Watches registered soaring heart rates when the World Cup soccer match between Colombia and England ended in a close penalty shootout, The Independent reports.
Days later when Croatia played Russia, Verge tech editor Natt Garun's Fitbit recorded her heart rate rise above 100 beats per minute as she watched the game. In the semifinal match when Croatia beat England in overtime to claim a spot in the final, Croatia-born Verge video director Vjeran Pavic watched his pulse rise above his resting heart rate by more than 50 beats per minute. Strong emotions can trigger heart attacks.
In 1996, France knocked the Netherlands out of the European soccer championship in a nail-biter that ended in a penalty kickoff. That day, 14 more Dutch men died of heart attacks than expected. The spike in heart attacks happened again in 1998 after England and Argentina faced off in the World Cup quarter-finals. Argentina beat England in a penalty shootout, and 55 more people were admitted to English hospitals with heart attacks than expected for an average day.
When the Los Angeles Rams lost to the Pittsburgh Steelers on home turf during the Super Bowl in 1980, about 22 percent more people in Los Angeles County died of cardiovascular problems than usual. But when the Los Angeles Raiders beat the Washington team in the 1984 Super Bowl, death rates in LA actually dropped a little.
Sports inspire such strong emotions because being a fan for a team can be a huge part of someone's identity. You watch but in your mind,  you are playing and your prestige is at stake. People say after winning 'Oh, we won,' and it leads to self-esteem boosts.
This Self-esteem boosts can sometimes have bizarre repercussions when teams win, and their fans celebrate by tearing down light poles, flipping cars, starting fires, and vandalizing their own city. This phenomenon is known as celebratory violence. A combination of emotion euphoria and alcohol could fuel the violence.
After nail-biting soccer matches, domestic violence reports increased by roughly 30 percent, regardless of whether England won or lost. But there was next to no effect if there was a tie, according to the article published by The Royal Statistical Society's journal, Significance.
In another study that was published as a book chapter, researchers analyzed more than 26,000 days of domestic violence data that police departments from 15 different cities provided. The team found that overall, domestic violence reports increased in the summer and during holidays, and decreased during NFL season. There was a very small increase in domestic violence reports on game days.  (Rachel backer)