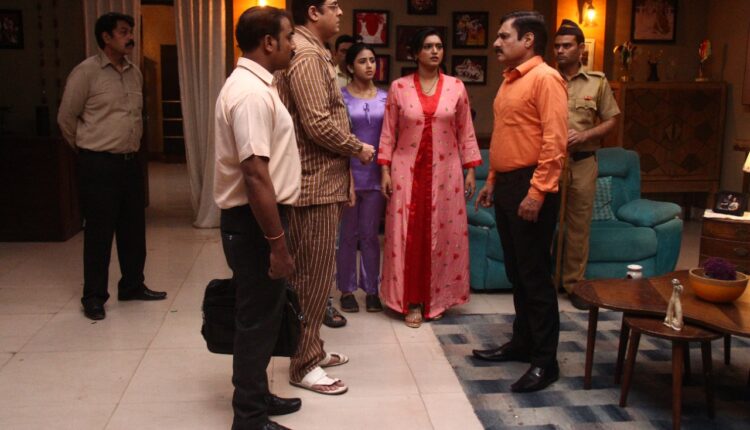 What? Rajesh Wagle to get in trouble because of Black Money! Find out on Sony SAB's Wagle Ki Duniya
Sony SAB's Wagle Ki Duniya continues to entertain audiences with its slice of life and awe-inspiring storyline catering to three generations. Since its inception, the show has broken the clutter on television, reflecting on common man dilemmas, social issues and aspirations that resonate with archetypal Indian households.
This week, the Wagle family is tackling yet another pertinent matter, that of black money. The viewers will see that Harshad is worried as the Income Tax Department conducts a raid at his business partner's house. Harshad has a bag full of black money and does not know where to hide it when the Income Tax Officers come to his residence for a search. Helpless, Harshad requests Rajesh to hide it at his house. 'Honesty is the best policy', but Rajesh chooses friendship over honesty and helps Harshad by hiding the bag at his home. The next day the Income Tax officers search Harshad's place and later go to Rajesh's house to confiscate the black money.
Will Rajesh face severe consequences for helping Harshad? What will happen if the Income Tax Officers find the bag full of black money at the Wagle's residence? 
Speaking about the topic, Sumeet Raghavan, who plays Rajesh Wagle, shares, "Black money has been one major weakness that has affected the economy. Rajesh is a man who lives by his principles, but when his friend Harshad is in trouble because of black money, he helps him out with no second thought. Rajesh is an honest man and a responsible citizen of this country, but will helping his friend in this critical matter land him in trouble? Find out in Wagle Ki Duniya."