New Delhi (25/12/2018): Pravasi Bharatiya Divas is a celebratory day observed by the Republic of India to mark the contribution of the overseas Indian community towards the development of India. Traditionally it is celebrated on 9th January to mark the return of Mahatma Gandhi from South Africa but this year, to keep up with the wishes of Indian diaspora, who were excited and enthusiastic to also visit Kumbh at Prayag, the dates have been changed a little.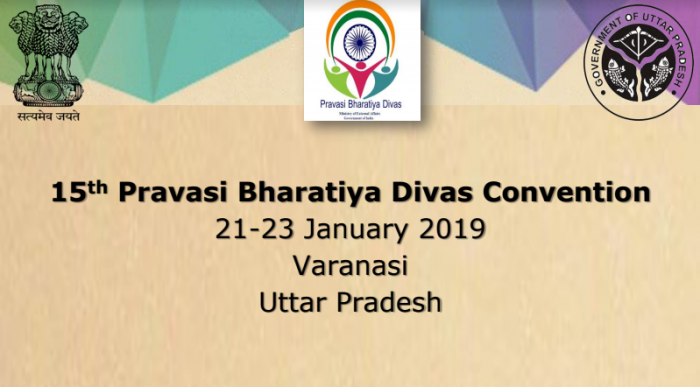 To know more about the features of the upcoming Pravasi Bhartiya Diwas, Ten News spoke with one of the senior most bureaucrat overseeing the successful organisation of this mega event.
In an Exclusive Interaction with Ten News,
Dnyaneshwar Mulay, Secretary, Ministry of External Affairs holding the charge of Counsular, Passport & VISA and Overseas Indian Affairs said,
"Well Traditionally Pravasi Bharatiya Diwas convention is being held from January 7-9th. 7th jan is the day of return of Mahatma Gandhi from South Africa to India. He was the most well known Pravasi of India but he was a Pravasi who went and came back, so its symbolic go abroad, earn, learn but return. Return in the service of Nation, that was the message of PBD."
"This year what happen is that their is kumbh in January and there are lot of Indians abroad who wrote to us saying that well if it's kumbh, we would also like to see that Pravasi Bharatiya Divas and Kumbh Together and if these are two together, we can also see the republic day parade in Delhi," added Mulay while sharing details of the plans.
In reverence to the sentiments of the larger diaspora community to participate in Kumbh Mela and Republic Day celebrations, the 15th Pravasi Bharatiya Divas Convention is being organized from 21 to 23 January 2019 instead of 9th January. The Convention will be held at Varanasi, Uttar Pradesh.
After the Convention, participants would be given the opportunity to visit Prayagraj for Kumbh Mela on 24th January, 2019 and witness the Republic Day Parade at New Delhi on 26th January 2019.
On 21st January, 2019, the inauguration of the Youth Pravasi Bharatiya Divas will be held in partnership with Ministry of Youth affairs and Sports. Government of Uttar Pradesh will also organize the State PBD – 2019 on 21st January, 2019. On 22nd January, 2019, Prime Minister Narendra Modi will inaugurate the Pravasi Bharatiya Divas Convention.
On 23rd January, 2019, the Valedictory Address will be delivered and Pravasi Bharatiya Samman Awards will be conferred by President, Ram Nath Kovind.