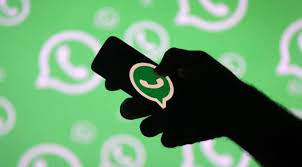 WhatsApp developing new Android keyboard with emoji bar
Ten News Network

New Delhi (India), 4th June 2023: Meta-owned WhatsApp is apparently working on a new keyboard with an emoji category bar which will mainly benefit Android users.
According to WABetaInfo, the tabs that enable quick access to various keyboard functions (including GIF and sticker selection) will be shifted upstairs with this functionality.
The attachment sharing buttons and the emoji keyboard button will also be relocated to match the style of WhatsApp Desktop and WhatsApp for iOS in the conversation bar.
According to the report, the revamped keyboard is now under development and will be launched in a future update of the app.
Meanwhile, WhatsApp is also introducing a 'companion mode' option for iPhone users, allowing them to attach an existing account to a second iOS device.
Users can join up to four devices at the same time with this functionality, which means they can connect more than two mobile phones to their WhatsApp accounts.
By scanning the QR Code, users can join their existing WhatsApp account to a secondary iPhone. Previously, the 'buddy mode' feature was only available to Android users.