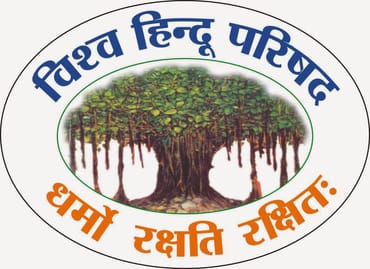 "Why Muslim leaders, 'secularists' are numb on Waris Pathan's communal remarks?" : Vishwa Hindu Parishad
Vishal Malhotra / Harinder Singh
New Delhi, February 22 : Vishwa Hindu Parishad (VHP) joint general secretary Surendra Jain questioned the silence of Muslims and other secular leaders over the controversial statement made by AIMIM leader Waris Pathan, today.
Jain, while addressing media, said, "No established leader, including (Asaduddin) Owaisi, has yet criticized Waris Pathan's statement. It is appalling that the Muslim leadership and other secularists, who miss no chance to make exaggerated remarks even on tridents, maintained silence on this issue. It also raises many questions."
Jain also said that the same leaders were also silent when violence took place at several places during protests against the Citizenship Amendment Act (CAA), but when state governments took action against the protesters.
He further alleged that there was a conspiracy to repeat 1947 in the name of opposing the CAA.
He also claimed that he was earlier trying to destabilize a popular government and create a riot-like situation across the country and is now conducting an experiment to create havoc in Shaheen Bagh.