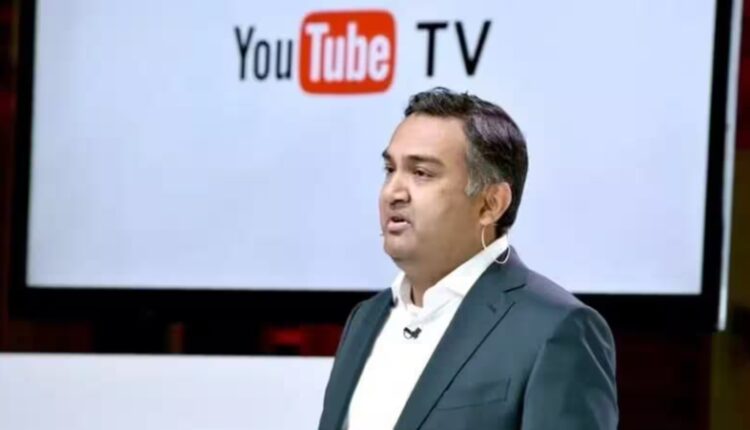 With Neal Mohan at its helm of affairs, YouTube gets its first Indian-Origin CEO
Ten News Network-
New Delhi (India), 18th February 2023: After completing successful tenure of nine years, Susan Wojcicki, CEO of YouTube has stepped down, paving way for Neal Mohan, an Indian-origin Stanford graduate to take the role as his successor.

Mohan joins the plethora of Indian-Origin CEOs in the Silicon Valley. Neal Mohan was earlier the Chief Product Officer at YouTube and had worked closely with Susan Wjcicki.
Mohan is an expert in Digital Marketing and as a previous employee of Google, he is credited with developing Google's several advertising products such as AdWords, AdSense and DoubleClick. Mohan has also had a job with Microsoft where he was a Manager in Corporate Strategy. Now he has become the CEO of one of the largest video streaming platforms in the world. He has joined the ever-expanding list of Indian origin CEOs and has got his name next to the likes of Sundar Pichai, an IIT Kharagpur alumnus, CEO of Google, Satya Nadella, CEO of Microsoft, Leena Nair, Chief Executive Officer Chanel, Shantanu Narayan, CEO Adobe Inc. and so on.
With a parting letter to her employees Susan Wojcicki who saw the exponential rise of YouTube in her tenure, announced her exit and named her successor, Mohan. In her letter Susan mentioned that Mohan had already aided YouTube with a lot of it's features like YouTube Music, Youtube Premium, Shorts etc. Along with this he has already formed a User Experience (UX) team which will further aid YouTube to reach newer heights and success.