Women superhero character 'Agni' will blow audience's mind: Kangana Ranaut on movie Dhaakad
The second trailer of Kangana Ranaut's upcoming film 'Dhaakad' starring Kangana Ranaut, Divya Dutta, Arjun Rampal has been launched. The press conference for the same was held in New Delhi on Thursday.
In the movie, Kangana plays a spy named Agent Agni out to capture Arjun Rampal's Rudraveer, who runs a human trafficking cartel.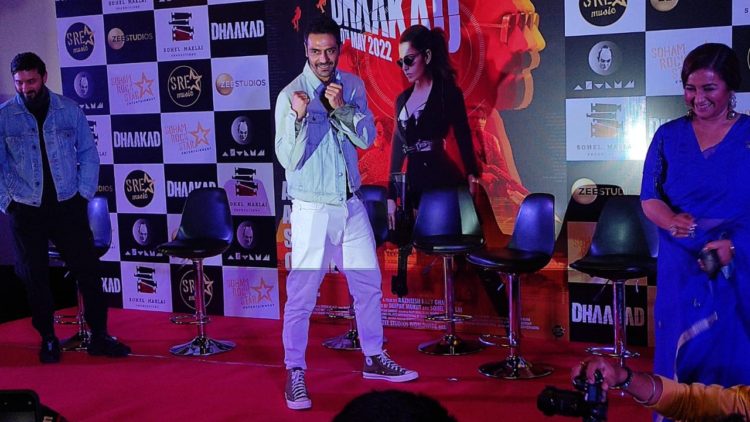 The new trailer is loaded with a whole lot of action. It is noisy with little dialogue, suggesting the audience is in for high voltage action in Dhaakad. While the first trailer depicted the emotional side of Agni, the new trailer is all about the extent to which she can go to torture her enemies. There's blood, gore and a lot of war cry.
During the press conference, Kangana Ranaut said, "The film had to be made on a certain scale that had to be tailored to the vast vision of its makers. India has never seen a women action entertainer of this scale. A story as paramount as this should reach maximum eyeballs and I am happy to announce that Dhaakad would be released in multiple languages. I can't wait for the audience to meet Agent Agni. She will blow their minds with her fury and power.