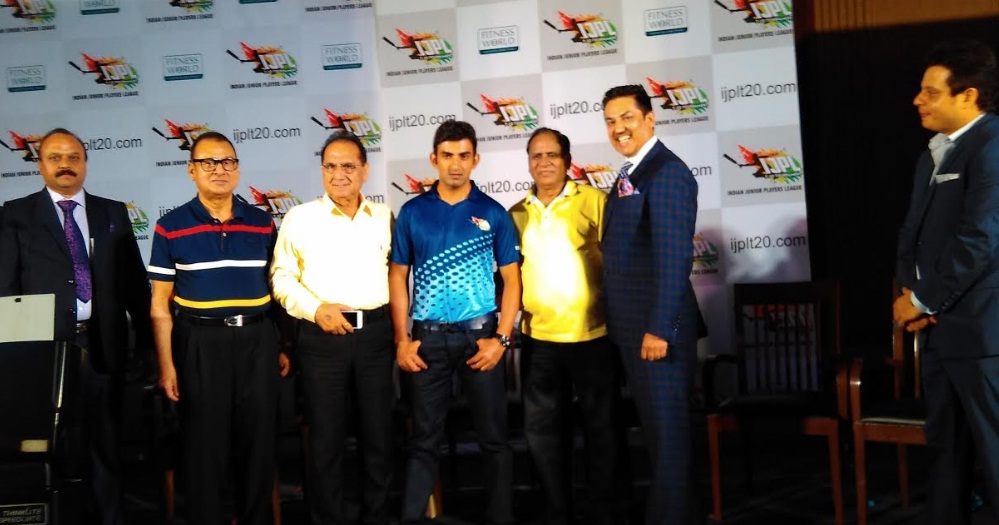 World's biggest #cricket talent hunt for a new T-20 tournament.
By Bipin Sharma
With the official launching of the Indian Junior Player's League (IJPL) by Grace India Sports Pvt. Ltd and Fitness World, the game of cricket is all set to become more grand and bigger. The IJPL is touted to be the world's biggest cricket talent hunt spanning 22 cities and as many as 16 states from Chandigarh to Chennai and from Gujarat to Guwahati. Batting sensation Gautam Gambhir has been roped in to play the role of the Brand Ambassador for this prestigious tournament that promises to open exciting new frontiers for the budding talented cricketers of the country.
The League will see top ranked international stars like Shoaib Akhtar, Kieron Pollard, Wasim Akram and Jonty Rhodes along with Indian cricketers Paras Dogra and Rishi Dhawan playing the role of mentor for talented boys.
A 3 day camp at 22 cities in 16 states will be organized shortly to select 15 best players for each team.
The IJPL T-20 Tournament is slated to be held in Mumbai from 10th December to 30th December'2016, and will be played with a pink ball.
Speaking on the occasion, cricketer Gautam Gambhir said, "Talent is God gifted, but the same is not the case with the 'platform' that one needs, for showcasing the talent. I have no qualms in saying that the IJPL T-20 will provide a unique opportunity for under -18 cricketers hailing from different schools, cricket academies and cities to prove their mettle, and thus emerge as a star. The League is a wonderful platform for the young boys to graduate from 'Gali' format cricket to playing in largest of stadia's teemed with capacity crowds and the game being aired on TV."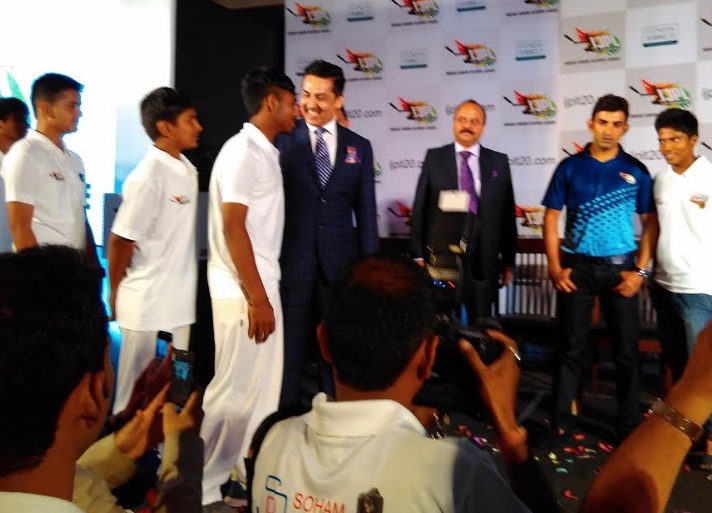 In an exclusive chat with tennews.in, Managing Director, Grace India Sports and Fitness World Dr Dinesh Kapoor shared, "The Indian Junior Player's League (IJPL) has primarily been launched to tap the hidden sporting talent of the country, and to subsequently give the best selected players from the length and breadth of the country a wonderful opportunity to showcase their worth on a top rung platform. A substantial percentage of youngsters that we select will be from the economically weaker sections of the society so as to provide them a splendid prospect of making a mark in life by excelling in the shortest format of cricket viz. the T-20 Tournament. Our ambitious plan is in absolute sync with the vision of our dynamic Prime Minister Narender Modi who has set a task force to improvise the state of affairs in various sports."
Jasmeet Bhatia, founder and CEO of Grace India Sports remarked, "Cricket is not just a way of life, but a religion in the literary sense in our country. The adulation that the cricketers enjoy in our country is not only unprecedented, but truly inspirational. Fans all over the country remain glued to their TV sets when men in blue play for the country. BCCI certified coaches and Ranji Trophy players would be imparting 3 day intensive training to registrants at the various selection camps all over the country.  Top class training practices and facilities would be offered to the boys for grooming and nurturing their talent. The selection process would be absolutely transparent, and merit would be the sole criteria."
Jawahar Gupta, Director informed, "All the 16 teams would be flown to Mumbai for a period of 20 days to take part in the T-20 Tournament. The winning team will get a prize money of 21 lacs while the 1st runner up team will get 11 lacs. The Man of the Series will get a chance to play with minor counties in England.
The selection camps would be conducted in Delhi, Gurgaon, Greater Noida,Ambala, Chandigarh, Amritsar, Dehradun, Lucknow, Kanpur, Jaipur, Bhopal, Indore, Ranchi, Guwahati, Kolkata, Ahmedabad, Baroda, Mumbai, Pune, Hyderabad, Chennai, and Bangalore.
The 16 teams that will be selected include Delhi Dashers, Haryana Hurricanes, UP Heroes, Punjab Tigers, Dehradun Rockers, Rajasthan Roarers, MP Warriors, Ranchi Boosters, Assam Rangers, Kolkata Strikers, Gujarat Greats, Mumbai Masters, Pune Panthers, Hyderabad Hawks, Chennai Champs and Bangalore Stars.