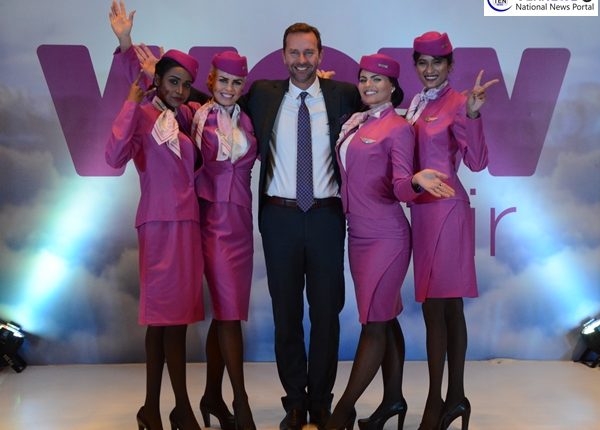 WOW air offers lowest fares ever between India and North America, starting INR 13,499
PRERIT CHAUHAN (PHOTO/VIDEO BY SAURABH SHRIVASTAAVA)
New Delhi: WOW air, Iceland's low fare transatlantic airline, today announced the launch of its flight operations in India from December 7, 2018 with incredibly low airfares that will enable everyone to fly. The airline will have five direct flights a week between New Delhi and Keflavik airport in Iceland that will connect to multiple destinations in North America and Europe.
To be offered in 4 exciting fare options: WOW basic, WOW plus, WOW comfy & WOW premium, the airline will introduce never-before seen fares to their transatlantic destinations for Indian travellers. A one-way ticket to Iceland, US, Canada and London in economy category called WOW basic will start from INR 13,499/(including  taxes) while the business class fares termed as WOW premium will be priced from INR 46,599/onwards (including taxes).
Wow air will be the second European airline in the world to deploy the most modern long-haul aircraft A330neo for the route from New Delhi.
Announcing the launch of its india Operations, Skull Mogensen, Chief Executive Officer and founder of WOW air said, "We are thrilled to launch our operations in india, a diverse country with tremendous potential. Our launch is in sync with india's aviation growth story and we look forward to being part of it with our very affordable fares to North America and Europe on board brand new Airbus A330neos. It is also a major milestone for WOW air as we are now connecting Asia with our extensive network in North America and Europe, making iceland a global hub."