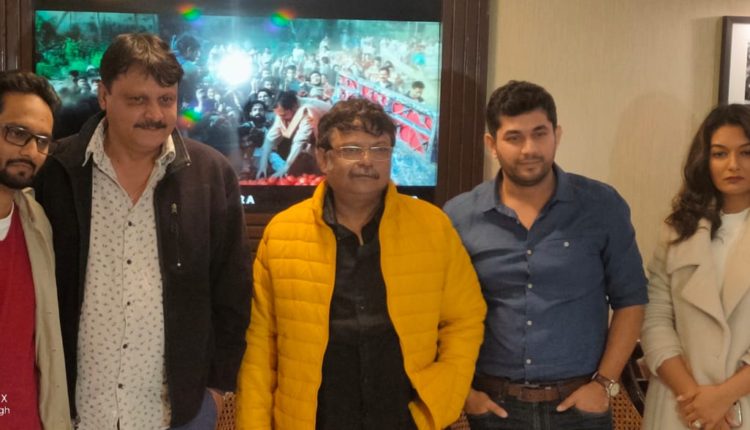 "Yahan Sabhi Gyani Hai" Movie Promotions in Delhi's Connaught Place
Vishal Malhotra / Harinder Singh
New Delhi (03/02/2020): Actors Atul Shrivastava and Neeraj Sood arrived in Delhi for the Promotions of their upcoming movie "Yaha Sabhi Gyani Hai". Director Anant Tripathi and Producers Sidharth Sharma and Jyoti Sharma were also present at the press conference.
//www.youtu.be/4-KQXVlPmb4
The movie is a satirical comedy film shot in Kanpur. The story revolves around a delusional and dysfunctional "Kanpuriya" family, which is told of having hidden ancestral treasure. But in the process of finding the treasure, they find the true lesson of life.
Atul Shrivastava shared the reason behind movie's title, " The movie's title is based on sattire. It is the perfect title for the movie as Yahan Sabhi Gyani Hai is a movie based on the people who always try to teach or give Gyan(Knowledge) to other people and these kind of people are found everywhere in your locality as well as in the country."
Famous Actor Neeraj Sood spoke about his shooting experience, "I am basically from Himachal Pradesh after which I joined theatre in National School of Drama. My character in movie required Kanpuriya dialect. Atul Ji and Anant helped me in improving my dialect for the movie. The shooting experience was amazing with such wonderful supporting co-stars."