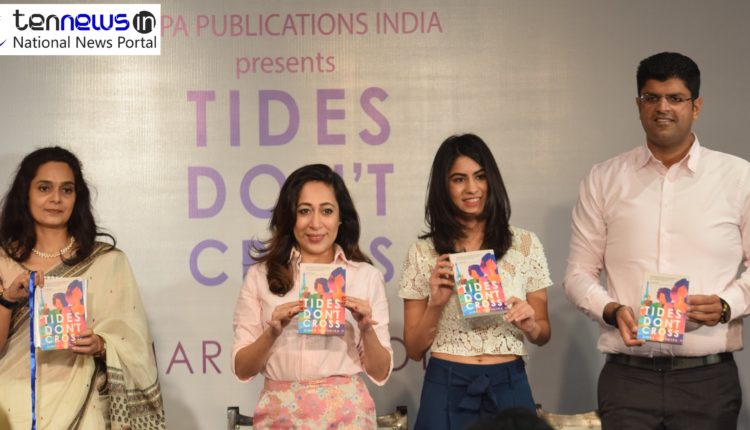 New Delhi: Young author Simar Malhotra's second book, Tides Don't Cross, was launched on Friday at India International Centre, New Delhi in the presence of a distinguished panel comprising of former Member of Parliament, Lok Sabha Dushyant Chautala, Managing Editor Entertainment of Hindustan Times Sonal KaIra, educationist Dr Jayshree Periwal, District Magistrate of Delhi Dr Pooja Joshi, Editor of Cosmopolitan India, Nandini Bhalla, Founder-President, Public Diplomacy Forum Ratan kaul among Others.
Set in America and India, Tides Don't Cross explores the tives of three young individuals, crashing against the sands of man-made boundaries political, aspirationat, religious, societal and love. Unpretentious, it is actually a manifestation of the contemporary world through the eyes of a young Indian in America.
Member of Parliament, Shashi Tharoor and Former Delhi Chief Minister, Sheila Dikshit could not be present at the occasion but sent their best wishes to Simar.
Sonal Kalra, who is also a published author, echoed similar sentiments and expressed her eagerness to encourage budding writers especially female authors.
Expressing her gratitude towards the esteemed panel present, Young and Talented Author Simar expressed, "This book touches upon lslamophobia, young Indian dreams, the women's place in urban society and relationships in these changing times," Simar said.
"As an Indian studying in America, perhaps I have been seeing every chapter of this book unfold both closely and from a neutral & distant perspective," added Simar.