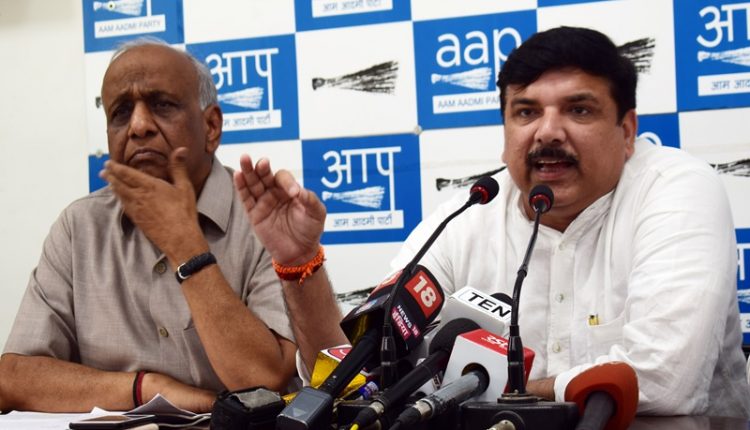 New Delhi: After Delhi chief minister Arvind Kejriwal called for an "all-party meeting" at his residence on Tuesday to find solutions to the problems being faced by traders due to the sealing drive in the national capital.
On Monday, Aam Aadmi Party, Three Rajya Sabha MPs, Sanjay Singh, Narain Dass Gupta and Sushil Gupta Addressed a Press Conference on Ongoing Sealing Drive in Capital. Delhi could worsen if the sealing issue is not tackled sensibly in the coming days. "Because of the sealing, not only the lives of traders but shopkeepers has been ruined", and the poor people who work in these establishments are also on the verge of starvation, Said AAP.
Addressing the Issue AAP Rajya Sabha MP Sanjay Singh said, "The sealing hazard is not affecting traders only, but gradually its also reaching the colonies. If the sealing continues, one day it will break down Delhi, for which the Central Government is directly responsible. The manner in which the police is being used barbarously is condemnable. Traders were so badly beaten that they had to be admitted to hospital. Someone's head is broken, someone's hand is broken, women are being dragged that is highly unacceptable," said singh.