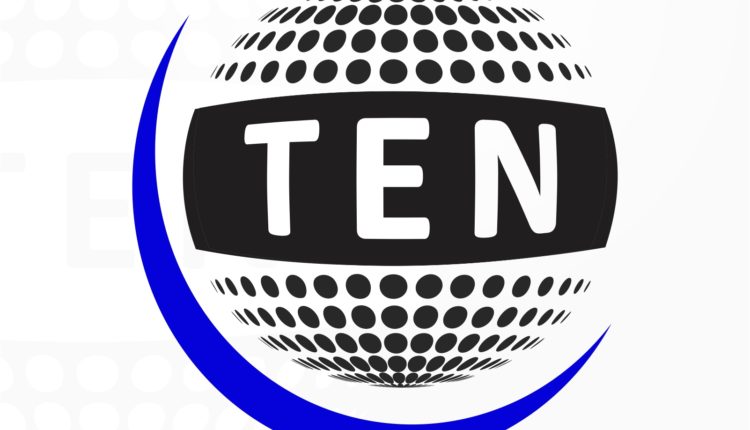 Greater Noida – evolving cultural city – in the lap of Yamuna : Gajanan Mali
What is the city but the people?
William Shakespeare

"Cities have the capability of providing something for everybody,
only because, and only when, they are created by everybody."
― Jane Jacobs, The Death and Life of Great American Cities

Shubham Karoti Kalyanam , Arogyam , Dhan Sampada , Shatrubudhi Vinashaya , Deepam Jyoti Namostute – This is the simplest principle of living a good life,  for any human being , in any habitat. As regards "Arogyam" this is the only city in India which has the purest air , potable water , huge green lung spaces, peaceful – natural environment co-habituated by birds and wild life , with good weather for the most part of the year. Greater Noida has abundant opportunities to earn livelihood …and if a person has no grudges against anyone , he can lead a good life , here in this smart city of India , which is also evolving as a cultural city – in the lap of Yamuna .
Goswami Sushil Ji Maharaja says "Greater Noida which has a root in Tretayug (Ramayan Kaal) as Bisrakh the birthplace of Ravana's father, "Viseswa Rishi", lies in this land. In Dwapar Yug (Mahabharat Kaal)- Dankore was the Dronacharya s Ashram, where Kaurav and Pandav took their training in Astra n Shastra. Eklavaya-the disciple of Dronacharya also hails from this place.In medieval India , Kasna was known as Keshav Garh. The Gurjjar Community- their primary occupation was cattle raring-has always dominated this region. Bhati Rajput from Jaisalmer (Rajasthan) came here to rule this area. They got married their children to Gurjjar community. Children from these marriges r now known as Bhati -Gurjjar. Rulers from Nagore (Rajasthan) also came here to rule. They also got married their children to Gurjjar s. Children from these marriges r now known as Nagar s . Sati Nihal Dei belongs to this land, she used to visit Surajpur Lake for sacred bath."
Yatender Pal says "The (nagars) had the honour /TITLE of word "gurjar" more than 2000 years and bhatis had honour/TITLE of word gurjar when they were settled in SYAALKOT a place near SWAT VALLEY , in pakistan. They are branch of yaduvansh and belong to king SAALIVAHAN of syaalkot ruled around 78 AD. he had three children named bhakt pooranmal , king rishalu gurjar and baalbandh , the king baalbandh had 8 children in which the elder brothers name was "RAO BHATI" . The desendents of Rao Bhati and their brothers was use the surname "BHATI, BHATIA and BHAT". When the mohammadan  king tamoor destroyed the yadav /bhati places from Gajani to Syalkot , they came in Jaiselmer through hanumangarh and tarnot and second the second branch came in punjab in place "BHATINDA" and third one came in haryana in place "HISSAR" , place named from the name of king "HASSPAT SINGH BHATI".The king "Kaushal bhati" fought with kayasth kingh of "DHOOM-MANIKPUR" and conquered this region , the children of rawal kaushal bhati is residing in seven gurjar villages (ghanghola, ladpura, kulipra, niyana, salempur, sirssa, khanpur) and 6 raput villages (ghodi-bachera, dhoom, aamka, some houses in village sammadinpur) and two of 6 are muslim villages (till and madpa) . the all 13 villages are ansesters of king rawal kaushal bhati. And according my conversation with Dr. Vighnesh Tyagi (HOD ) HISTORY DEPTT. , MEERUT COLLEGE MEERUT, the 6 villages of rajput hindu and muslim used their title as "rawal bhatti" and are gurjar from origin and they were separated from gurjar community by some reasons".
People from this land were actively associated with the National Freedom Struggle. Prominent amongst them are Vijay Singh Pathik, Mihir Bhoj, Ram Chandra Vikal to name a few. Even Bhagat Singh, Sukh Dev and Rajguru used village Nalgara – on Noida-Greater Noida Express way to hide during the freedom struggle. They planned bomb attack on assembly from Nalgara.
Local folk songs-Ragni s, Rasia-the folk dance, folk song Aaala, are the special cultural/heritage aspects of this area. Many famous Ragni Singers belongs to this land – prominent amongst them is Brah Pal Nagar. Land further to river Hindon-a tributary of Yamuna- was arid, muddy n mostly infertile. No one thought even in a dream, the area could one day be fully developed at international standards. Now this dream has become true thanks to the visionary public representatives, bureaucrat s n intellectuals of this land …especially Yogendra Narain , IAS .
After launching of Greater Noida City in 1991, big industries started coming up soon after..however it took about a decade to move other people from other parts of Country to make their home .. Shri Shantonu Sen (Former CBI Joint Director) was conferred with the An Honour of First Citizen of Greater Noida City by the Greater Noida Authority Chairman and Father of Greater Noida Shri Brijesh Kumar, IAS, …Ishan Institute of Management Technology was the first Institute in Greater Noida , which led foundation of Knowledge Park, an educational hub of Greater Noida.
In the year 2001 ..first socio-cultural samiti ..Greater Noida Shardia Samiti was formed ..with an objective of developing KALI BARI. This samiti besides performing Durga Puja, Laxmi Puja, Saraswati Puja, organizes musical, sports, art competitions to pass on great Bengal culture to gen next. Subsequently an 1.5 acre land was got allotted from the Authority. In the years to come Kali Bari would come up at this place.
Greater Noida Malayalee Association led by Shri Vijay Kumar brought together the families from Kerala region…it has been celebrating all their festivals and specially ONAM …in a big way.
Roman Catholic Church Greater Noida at St Joseph's School is buzz with prayer activities on every Sunday and all Christian festival especially Christmas is celebrated with a traditional fervour.. seeking peace and love to the world and humanity.
Ganraj Maharashtra Mitra Mandal has been presenting Ganesh Festival a mega cultural bonaza…depicting India's great culture..Shri Chandrasekhar Garge ..widely known as 'Kaka'..and Lokmanya Tilak of Greater Noida has contributed immensely…for evolution of Greater Noida city as a cultural City.
First time in India a Ram Leela Committee was headed by a person who professes his faith in sikh religion..Sardar Manjeet Sinbgh who through Shri Ram Leela Committee presented the largest and the best light and sound show of Ramleela directed by Shri Goswami Susjil Ji Maharaj. Shri Ramleela committee has been presenteing Ramleela and Ravan Dahan ..with the help of Artists from Moradabad…
Dharmik Ramleela Committee under the dynamic leadership of Shri Ilam Singh Nagar , Shri Shrer Sher Singh Bhati and others..also presenting Ramleela – Ravan Dahan with the help of Shri Goswami' ji  , who has also developed a spiritual ..must visit 'Thakur Dwar' s….at Beta 2…with his visionary spiritual planning. ….

Buddham Sharanam Gachami , First of its kind ..light and sound show on the life of Lord Buddha was presented to spread the message of love and peace by the committee managed by Advocate  Kuldeep Nagar , Shri Krishna Kant directed by …Shri Goswami Sushil Ji Maharaj….in this city located in Gautam Budh Nagar.
Krishnaleela Committee managed by Advocate Kuldeep Nagar, Shri Krishna Kant and others Greater Noida has been celebrating Krishna Janmostava. Id ul zuha – Id ul fitra is being celebrated in a big way by Muslim Community, r…Now about 50 temples of various Gods and Goddesses have come up in almost all the developed sectors.Greater Noida Sikh Community has joined hands to construct a first Gurudwara in Knowledge park , another is coming up in Alpha 2 sector .Jain Samaj Greater Noida has developed Jain Mandir at Beta 2 sector to spread the message of Ahimsa given by Lord Mahaveer.
Greater Noida schools are far ahead in presenting cultural and musical programs by their students. Kala Srijani Music Institute managed by Dance Director Suchitrita Das Chatterjee, Sangeet Sadhna by Chandana Chatterjee, Bageshree by Prabhakar Deshmukh , Gyaneshwari Institute by Gyaneshwari Singh have been nurturing musical and art talent amongst the school going children in Greater Noida.
3 National Festivals viz 15th August , 26th January , 2nd October and all major religious festivals like Diwali , Dussehra , Holi, Ram Navmi, Krishnajanmashtmi , Id-ul-fitra, Id-ul-Zuha, Mahaveer Javanti, Budh Javanti, Christmas, Guru Parv are celebrated with traditional fervour, displaying the communal harmony in the City .
Saka Gokai sect has wide spread reach in Greater Noida..through chanting …efforts are being made to find solutions to the day to day problems in human life. Brahmakumaris, Art of Living Centres and other spiritual sects are making every possible effort to make Greater Noida cultural and spiritual city to carry forward the message of Great Saint Shri Tukodaji Maharaj.. …Har. Desh. Me Tu, Har. Bhesh. Me Tu , Tere Naam. Anek. Tu Ek. Hi Hai !
-(With inputs on history of Greater Noida from Goswami Sushil Ji Maharaj , Thakur Dwar, Maharshi Bhrigu Foundation, F Block , Beta – II , Greater Noida and Yatender Pal 9310246881 )
Suggestion for improvement  are invited at greaternoida@parichowk.com