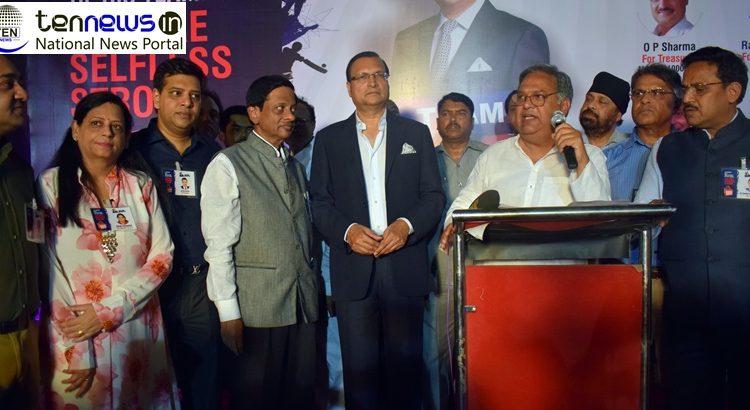 Media Baron Rajat Sharma To Contest for DDCA President, talks of reforming Delhi cricket
Ashish Kedia (Photo/Video By Lokesh Goswami Ten News)
Renowned media personality, Aap Ki Adalat host and India TV's chief editor Rajat Sharma is going to begin a new inning in the world of cricket.
He is contesting for the post of President for Delhi & Districts Cricket Association.

Speaking at the event he said, "As we know that cricket in India is not just a game, people follow it like a religion. Everyone has heard the name of Delhi & District Cricket Association. It's a platform from where several cricketers started their journey and emerged as a celebrated face of Indian Cricket Team. In order to take this legacy to the next level and fulfil the dreams of thousands aspirants I want to take DDCA to a great height".

He is contesting along with a 11 other members who jointly form the Bansal Tihara panel. The elections for DDCA are going to place on 30th June.
These elections this time are taking place on the basis of Lodha committee recommendations which has given a number of suggestions to improve the functioning of DDCA.
DDCA is considered a very powerful and financially rich entity in the national capital although it still lacks lot of bylaws and clearly defined rules in many aspects.