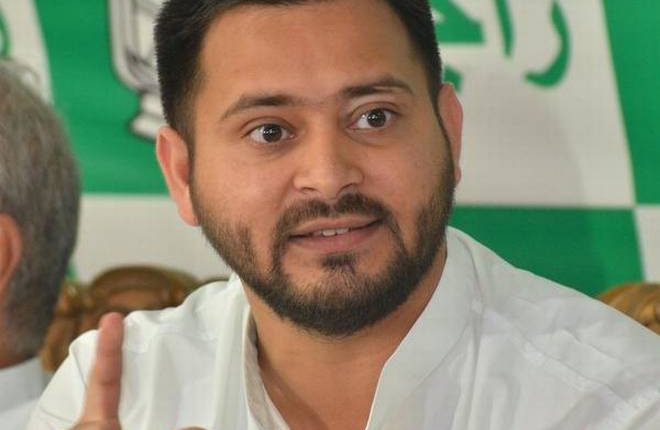 New Delhi: Scathing attack on Bihar Chief Minister Nitish Kumar for deleting facts in Muzzafarpur shelter home mass rape case, RJD leader and leader of Opposition in the state, Tejashwi Yadav on Saturday threaten to reveal names of BJP leaders including Union Ministers who involved in it and tried to save the kingpin.
Addressing press in national capital he said, 'State government is deleting witnesses and papers in connection with rape case and disappearing the victims in fear of revealing truth. There were 44 girls in the shelter home but police found only 39 girls. Why rest of the girls is missing?'
Later, he threaten to reveal the name of JDU and BJP leaders who pressured officials to save the key accused Brijesh Thakur. 'If disappeared girls would not send to Delhi in a week, I will reveal the names of BJP leaders, ministers who tried to protest Thakur.'
He further said that despite our demand to conduct CBI probe under the surveillance of court, the government is ignoring it. 'The state government is in fear that is why, our demands are being ignored. The government may mislead the CBI.'
Later, he also sought resignation of home minister and chief minister, if they failed to act.
While lambasting the state government he also raised question on the working of government and said that despite proper evidence government, police and officials tried to hide the issue.