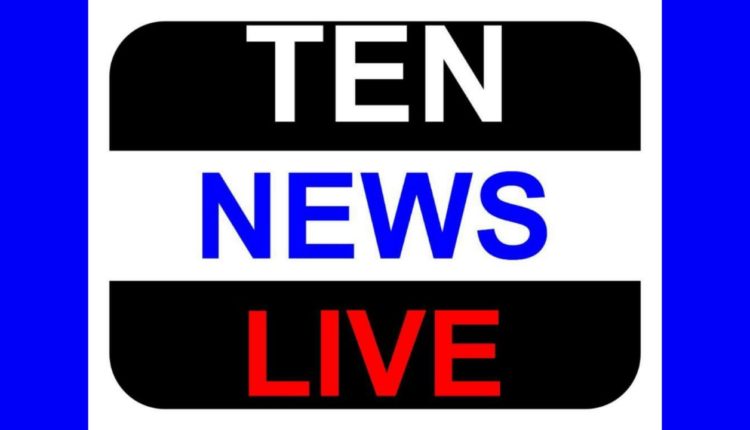 ​NATIONAL CONFERENCE FOR​ FINANCIAL INCLUSION OF NON CORPORATE SECTOR ON 14 OCT AT NEW DELHI
​​The Action Committee For Formal Finance For Non Corporate Small Business, a forum of national and state level organisations of different constituents of non corporate sector is holding a National Conference on forthcoming 14th October,2014 at New Delhi on " Need of a Financial Architecture For Non Corporate Sector". About 500 leaders from different states belonging to organisations of traders, transporters, truck operators, SMEs, Hawkers, Self Employed Groups, Women Entrepreneurs, Farmers and other segments of non corporate sector shall be attending the meet. The meet will discuss architecture and format of financial inclusion of non corporate sector and shall submit its memorandum to Prime Minister, Finance Minister and Chief Ministers of different States.
In pursuance of the announcement made by Union Finance Minister Mr. Arun Jaitley in his budget speech for creation of a financial architecture for non corporate sector, the Finance Ministry has recently constituted a Committee headed by Mr. K.V.Kamath, Chairman, ICICI Bank, to make a study on such financial architecture and submit its report to the Government in three months.
Mr. Praveen Khandelwal, National Coordinator of the Action Committee said that the Conference is significant since for the first time different segments of non corporate sector have joined hands together to obtain a viable financial mechanism for themselves. He said that the non corporate sector has been grossly ignored by previous Governments though it has outperformed corporate sector in terms of GDP contribution, employment, exports and manufacturing. So far only 4% of the non corporate sector could able to obtain financial assistance from core banking sector and therefore the sector is much financially undeserved.
With a tag line of Small Business Finance- Fuel for a Growth Economy,in the day long Conference, the stakeholders will deliberate on various issues including Importance of Non Corporate Small Business, Need of a Financial System for Non Corporate Sector, Experiences of Financing Non Corporate Sector, What can be an appropriate Financial Architecture. Various renowned financial and banking experts shall be key speakers on different subjects. The Conference shall also finalise modalities of a national awareness campaign on the issue. The Action Committee has also invited Union MSME Mnister Mr. Kalraj Mishra and Union State Minister for Commerce Mrs. Nirmala Sitharamn and BJP veteran Dr. Murli Manohar Joshi to address the Conference.
​T​he non corporate sector is economic backbone of the Country which produces a value addition of Rs. 6.28 lakh crores per year​.​ There are about 5.77 crore unincorporated non-agricultural enterprises in informal sector providing employment to about 46 crore people in the Country out of which about 24 crore people are self employed. About 61% enterprises in non corporate sector are owned by backward classes.
Mr. Khandelwal further said that 90% of the informal sector does not access outside source of finance.The Banks do not finance the non formal sector which are largely unregistered due to High HR cost to lend and also due to basel norms which makes it difficult to finance even registered MSME sector, leave aside the unregistered small business. He called for creation of Small Business Finance Companies or Institutions as a financial architecture for non corporate small business in the Country. He further said that the non corporate sector holds huge promise for entrepreneurship, self employment and livelihood and therefore there is an urgent need of financial empowerment of this sector in larger interest of the nation.
The Action Committee ​is ​prepar​ing​ a White Paper based on​ need of a financial architecture for non corporate sector​ which will be submitted to Prime Minister, Finance Minister, Commerce Minister, MSME Minister, Chief Ministers and Finance Ministers of different states and RBI Governor . Copies of the White Paper shall also be submitted to senior leaders of different political parties and MPs of both houses of Parliament.
The ​Action Committee include the Confederation of All India Traders, All India Motor Transport Congress, All India Confederation of Goods Vehicles Owners Association, All India Transport Welfare Association, Federation of Indian Small & Micro Enterprises, National Hawkers Federation, Bhartiya Kisan Morcha, Laghu Udhyog Bharti, Institute for Enterprise Research & Development​, International Society For Small & Medium Enterprises, All India Washermen ​​ Association, Steel Re-Rollers Association, National Employers Federation, Indian Drugs Manufacturers Association,Association of Domestic Tour Operators of India, Indian Plumbing Association and many other leading national and state level organizations of different sectors of non corporate sector.​