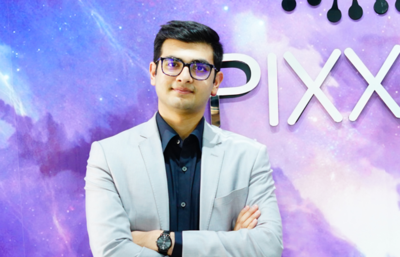 ⁩Google leads Funding Round for Indian Space Startup Pixxel
Ten News Network

New Delhi (India), 2nd June 2023: Alphabet Inc's, Google is leading a $36 million funding round for Bengaluru-based Pixxel, a satellite-image business, in the country's first substantial investment in the space sector since the government's privatisation policy was announced in April.
Pixxel, launched in 2019, is constructing a network or constellation of satellites capable of identifying mineral reserves or agricultural yield by assessing an image's spectral signature.
Clients include Rio Tinto Ltd and DataFarming, an Australian agritech startup. Pixxel stated.
Accenture PLC and other investors have contributed more than $71 million to the startup. Pixxel made no mention of the valuation it reflected.
Google stated that it made the Pixxel investment through its India Digitalisation Fund, which focuses on investments in Indian entrepreneurs.
Pixxel's founder and CEO, Awais Ahmed, stated that the business would be "the most valued space tech company in India after this investment."
Ahmed told Reuters, "We work with satellite data and Google does a lot of work around that with agriculture and environment. They also have Google Earth … so a combination of that led to them seeing a benefit."
Pixxel is one of many private enterprises hoping for a boost since India opened up the space industry, enabling innovators to deploy internet services such as Starlink and power applications such as supply chain tracking.
In April, the government unveiled its framework for private-sector space policy.
The money comes at a time when entrepreneurs throughout the world are struggling to raise capital. Following the failure of Richard Branson's Virgin Orbit launch firm, space entrepreneurs in particular have come under fire.