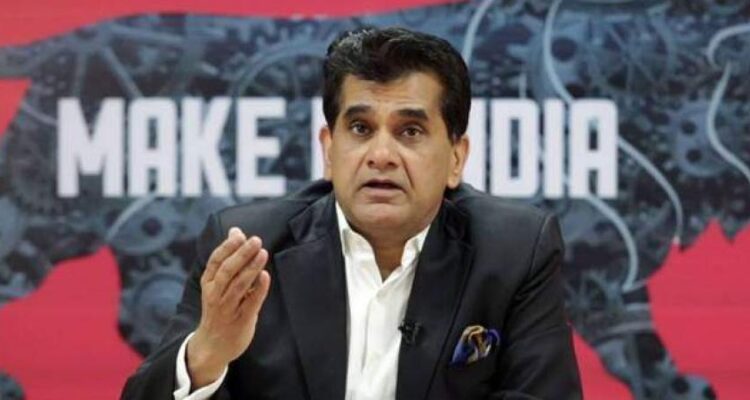 Tamil Nadu and Karnataka will become 1 trillion Economies in 2 Years, says G20 Sherpa Amitabh Kant
Ten News Network

New Delhi (India), 2nd June 2023: Amitabh Kant, former CEO of Niti Aayog and India's G20 Sherpa, predicted that Karnataka and Tamil Nadu would become $1 trillion economies in the next two years.
He highlighted the importance of the southern states in the country's desire to become a $5 trillion economy.
Kant while speaking at the India Today Conclave South 2023 elucidated on the importance of southern states in the 'Make in India' initiative. The two day conclave (1st-2nd June) is being held in Kovalam, Kerala
Kant making positive predictions for the region said, "Tamil Nadu and Karnataka will be $1 trillion economies in another two years. So, India's ambition to be a $5 trillion economy and then a $10 trillion economy — a lot of that will have to be driven by the southern states."
He also added, "They will have to be the key drivers at the forefront to really drive India's growth."
According to him, South India accounts for roughly 30% of the country's GDP, and the per capita income in the southern states is much higher than in the rest of the country.
Kant cited Tamil Nadu, Telangana, Karnataka, and Kerala as examples of southern states that have excelled in a variety of sectors.
He also discussed how Andhra Pradesh, which has succeeded in the manufacturing and pharmaceutical industries, is now poised for considerable growth in the renewable and green energy sectors.
He said, "These states have truly demonstrated outstanding work and human development indices, so the quality of life and the social indicators in health, education, and nutrition have all been very high. Compared to the rest of India, they have been way ahead."
Concluding his remarks he said, "This really shows the work done over several years. Despite changes in government, the consistency of policy on social development has really yielded results in these states."