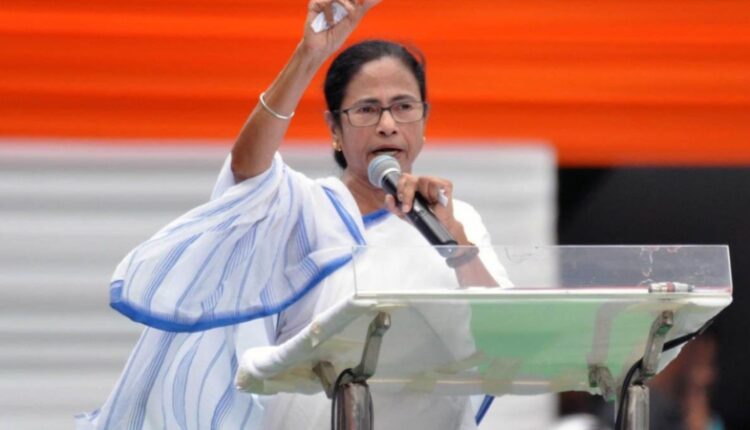 ⁩Mamata Banerjee Denied Relief by Bombay HC in National Anthem Disrespect Case
Ten News Network
New Delhi (India), March 29, 2023: West Bengal Chief Minister Mamata Banerjee has been denied any relief by the Bombay High Court regarding a complaint filed against her for allegedly showing disrespect to the national anthem at an event in Mumbai in 2022.

Mamata Banerjee had filed an application challenging a sessions court's order of January 2023, which remitted the matter back to the magistrate's court for an inquiry and the issue of summons. However, the single bench of Justice Amit Borkar dismissed the application, stating that there was an illegality in the session court's order and that the HC need not interfere.
Activist Vivekanand Gupta had filed a complaint with the magistrate's court, alleging that Mamata Banerjee had started singing the national anthem in a sitting position, then stood up and sang two verses before abruptly stopping and leaving the venue.
Gupta claimed that Mamata Banerjee's acts amounted to an insult and disrespect to the national anthem, and hence they are an offense under the Prevention of Insults to National Honour Act of 1971.
The magistrate's court issued a summons to Mamata Banerjee in March 2022, which she challenged before the special court. However, the special court set aside the summons on procedural grounds and directed the magistrate to consider the complaint afresh.
In her application to the high court, Mamata Banerjee claimed that the summons ought to have been quashed instead of directing the magistrate to consider it afresh. The high court has now denied her request for relief, leaving the matter to be considered further by the magistrate's court.