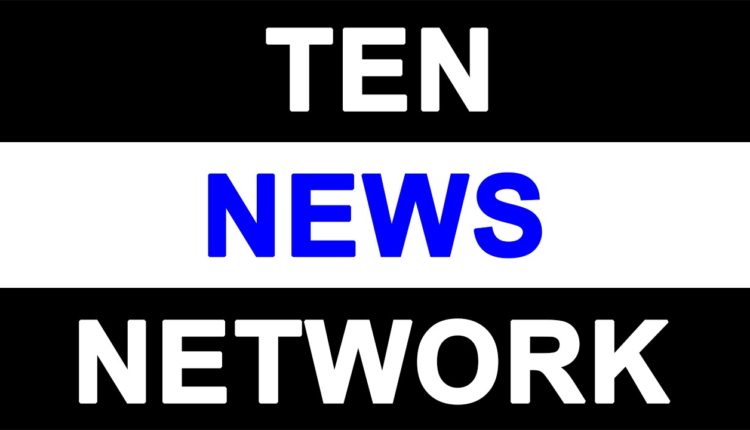 10 Things You Want to Know About an Online Management Course

Online management courses are quite popular because of their flexibility and availability. These online management programs help to develop effective managerial skills, organizational skills, leadership skills, presentation skills, communication skills, critical thinking skills, and time-management skills. 
During severe pandemic and lockdown situations, the significance of corporate jobs increased to a great extent. These online courses will differentiate them from other candidates in terms of knowledge, understanding, and skills. 
Here are a few of the important things one must know about an online executive management program:
10 Must-Know Things About an Online Management Course
Listed below are ten important things you should know about online management courses before you enroll in one.
1. Comprehensive Curriculum 
These courses contain the best curriculum equivalent to MBA programs. It emphasizes projects, real-life experiences, and practical and field knowledge in various disciplines such as marketing, analytics, finance, operation, human resources, and data science. 
2. Certificate from an Exclusive Management Institute
By applying for an executive post-graduate program in management, candidates can acquire certificates from top management institutes in India. Candidates can pursue online management courses from the best institutions and faculty. These certificates are required for various job profiles in business firms. 
3. Learning From the Best Faculties of Management
Candidates will have the chance to learn from the best institutions and well-experienced staff around the country. Students will interact with 2,500 industry specialists and 20 professors and build a strong conceptual understanding and knowledge about theories and practicals of management. 
4. Learning From the Best Institutes of Management
Online management programs allow candidates to pursue their courses from globally recognized institutes and learn from the best management faculties in India
5. Flexibility and Convenience of the Online Management Course 
These online programs allow candidates to learn comfortably in their place at their convenience. They can attend live online classes to interact with their professors. Candidates can pursue this course while doing any job, business, or work. These courses are quite affordable as there is no obligation to go to an institute for learning; candidates from any corner of the country can pursue these courses. Students do not have to pay for their living expenses as they can learn these courses from their homes.
6. Build Real-Life Experience
Online management courses provide practical knowledge, understanding, and real-life experiences to take a functional and responsible role in a corporation. Make the candidates ready for real-life projects, visualize the responsibility and duties in a business firm, and understand the problems and how to tackle them. 
7. Build strong Multi-Tasking and Problem-Solving Skills
Problem-solving is another essential skill for management. The manager must have the problem-solving skills to solve problems in a business firm and social interface.
8. Entrepreneurship Development 
Entrepreneurship development is a must-have skill in the present time. It plays a crucial role in growth and competition among firms; It leads to an innovative approach, professionalism, strong survival skills, and confident personalities in candidates. Good entrepreneurship skills help in anticipating the necessities of society, bringing new products in accordance with public needs, taking risks, new startups, and more development opportunities. 
9. Development of Various Skills
Online management courses emphasize the all-around development of the candidates. The essential managerial skills are; planning, controlling, organizing, leading, and staffing. 
A few of the other skills required for management are :
Communication is a very important skill for a manager; it allows the candidate to communicate with various members outside and within the firm. 
Decision-making is another essential skill for management. Managers have to make many decisions related to their projects. The managers should be deliberate to make their decisions effective. 
Leadership plays a crucial role in the management of a business firm; the leader leads the team in the right direction, listens to the team members, encourages them to complete the task, and helps the team to solve problems. 
The manager should be able to motivate subordinates and employees to achieve the desired goal. 
Time managerial skills are necessary for management, and the manager should have time-management skills to complete projects on time. The manager must be responsible enough to manage the time correctly. 
Interpersonal skills are essential skills a manager must have to interact with people and work with them. 
The manager should possess good managerial skills to manage the firm and achieve the desired objectives. 
The manager should have this skill to understand team members' emotions and connect with them. The manager must have empathy toward others' feelings. 
The manager needs to make the project plan and implement it adequately to make maximum profit. Enrolling in one of the best available online management courses is necessary to acquire this skill.
It is another essential skill of a manager. The manager should delicately pass the work/task to the coworkers and team members. 
The managers should have mentoring skills to support and guide the team members to achieve their goals. 
Negotiation is essential, and the manager must have this skill to negotiate with clients and suppliers. 
The Manager should have this skill to make ideas and strategies for future endeavors. 
The managers must have good listening skills; they should listen to the problems of employees and connect with them. 
The manager should make a brief plan for the effective and successful completion of the program. 
Critical thinking is an essential skill for management; the manager should have critical thinking to understand things in a better way. 
Managers should have creative thinking to overcome challenges creatively and innovatively. 
10. Better Career Opportunities 
Online Management program courses are prevalent nowadays, and numerous candidates worldwide pursue these courses. These courses provide promising job opportunities in diverse fields with lucrative packages. Some of the online courses are even designed to provide guaranteed placement opportunities to the learners and are hence known as Job Guaranteed courses. Learners can enroll for these courses for a better and promising future. Candidates don't have to worry about recognition and accreditation of these courses, as courses from respected universities are well-approved worldwide.
Conclusion
We hope you like this article discussing online management courses, their certification, curriculum, skill development, and career opportunities. You must look for an ideal executive management program that comes with several perks, such as helping you develop effective managerial, organizational, and leadership skills in the comfort of your home.