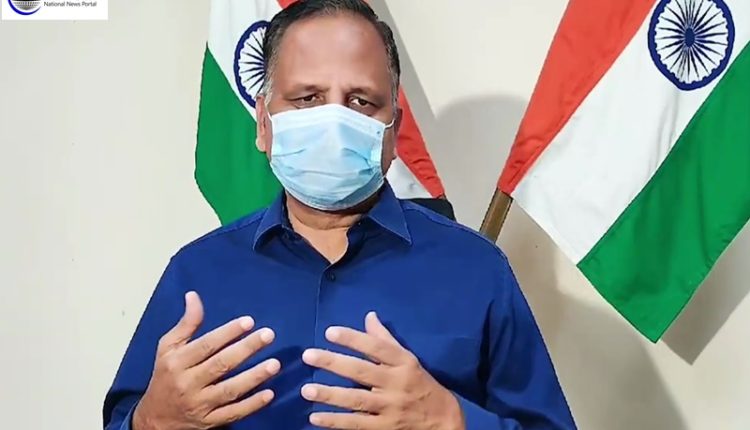 100% of the eligible population has received 1st dose of Covid vaccine in Delhi: Satyendra Jain
Ten News Network
Delhi, January 17: Delhi Health Minister, Satyendra Jain on Monday said that Delhi is expected to witness much lesser Covid cases today than yesterday.
With this Monday is expected to be the 4th cumulative day to witness the decrease in Covid cases in the Capital.
According to Jain, "Fresh cases today (Monday) are likely to be 4,000-5,000 less than over 18,000 reported yesterday (Sunday). It is expected to be around 13,000-14,000 today."
Moreover, talking about vaccine coverage in Delhi, Jain Said, around 2.85cr doses have been administered in Delhi.
He further confirmed that 100% eligible population has been inoculated with 1st dose, 80% with 2nd dose, & 1.28 lakh people have received the precautionary dose.
He also said the vaccination drive in Delhi completed one year on Monday and a total of 2.85 crore doses have been administered so far.
Delhi on Sunday reported 18,286 COVID-19 cases with the positivity rate at 27.8 per cent. As many as 28 Covid deaths were reported per per the state health bulletin.
Moreover, 549 cases of COVID-19's Omicron variant have been reported in Delhi so far of which 57 cases have recovered.