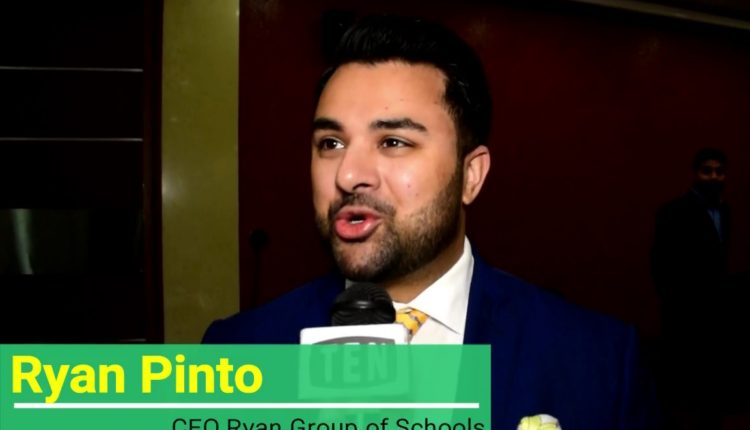 16th Ryan International Children's Festival to witness participants from 25 countries: Ryan Pinto
Saurabh Kumar/Lokesh Goswami Tennews New Delhi :
New Delhi: Ryan Group of Schools is organizing the "16th Ryan International Children's Festival" from 13th to 17th December 2019 where over 12000 children from across India & 20 other countries will meet to present their ideas for the future through Dance and Drama.
Ryan International Children's Festival, which is going to be organized at National Bal Bhawan and Talkotra Stadium, Delhi is a well articulated International platform for students to express their ideas, skills and talents in an unfettered manner through music, dance and drama. The festival is specially designed to offer a holistic and creative space for children of the world to come and explore the Indian traditions and cultures.
While talking to Ten News about the mega festival, Ryan Pinto, CEO of Ryan International Group of Institutions, said "This is the 16th year when we are hosting performing art festival for our children's. This year we have 20,000 participants from 25 different countries. Its a celebration of culture and togetherness. This year theme of the festival is gender equality and we will be having the festival for 5 days in Delhi. I am looking forward to the festival and quite excited for it."
Further he added, "Through performing art, dance drama, theatre and puppet shows, we will try to exhibit how important it is for everyone to respect each other."
The festival is going to witness children's groups from Russia, Germany, Czech Republic, Paraguay, Poland, Denmark, Estonia, Finland, India, Iran, Latvia, Lithuania, Morocco, Slovenia, Nepal, Bangladesh, Sri Lanka and Thailand. The theme of this festival will be, "Generation Equal" on which over 300 performances will take place.