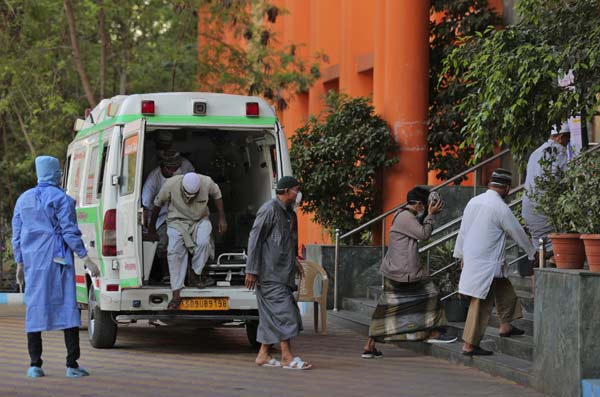 24 present at Nizamuddin event test positive, 6 die in Telangana after attending the event
Aman Kumar
Delhi Health Minister Satyendar Jain has said that 24 people who attended a congregation at Delhi's Nizamuddin have tested positive for coronavirus.
He further added that around 1,700 people attended the congregation, out of which over 1,030 were evacuated. Jain also said that over 1000 were sent to a hospital and different quarantine centres for further process.
"It is estimated that 1,500-1,700 people had assembled at Markaz building and 1,033 people have been evacuated so far and around 330 have been sent to a hospital and 700 sent to different quarantine centres," Jain said.
Yesterday, the Telangana government said that six people who participated in the religious event at Nizamuddin area died of coronavirus. Telangana CM K Chandrasekhar Rao also urged those who attended the event at Nizamuddin for Markaz prayers in Delhi should inform the authorities.
Delhi government also asked the police to register an FIR against the Maulana of Nizamuddin Markaz. Earlier this month, the Delhi government announced a ban on religious, social, cultural and political gatherings as well as protests comprising more than 50 people till March 31 in view of the coronavirus outbreak.
"It has come to our knowledge that administrators of Nizamuddin Markaz violated coronavirus lockdown conditions and now several positive cases have been found," said Delhi government. "Strong action would be taken against those in charge of this establishment," it added.
Over 2,000 people attended a congregation at Delhi's Nizamuddin including some people from Bangladesh, Sri Lanka, Afghanistan, Malaysia, Saudi, England, and China from March 1 to 15, as per officials. The police have cordoned off the area and deployed drones to ensure that no one violates the lockdown rules.