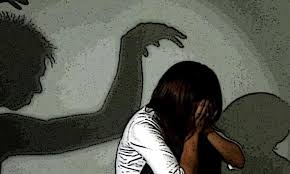 3 arrested for trafficking a girl for sex trade from sikkim
6/2/2018
Girls from north east are taken down to NCR and the thrown into sex trade. In a incident of same three persons were arrested on Sunday night for allegedly pushing a 15-year-old girl into sex trade. The accused, identified as Omkar, Sameer and Anoop, are residents of Delhi. The minor is from Sikkim.
Police said the minor comes from an economically weak background. Last week, a woman named Monika visited the minor's house in Sikkim and offered her a lucrative job in a hotel in Delhi. The woman convinced the minor and her parents to send them with her and brought her to the capital.
However, she sold the minor to three persons, who allegedly raped the girl and also sent her to different places for sex trade. The accused also thrashed the minor when she resisted them. Police said on Sunday the three accused sent the girl to a client in Noida Sector 37 but she managed to escape from client while he taking her to Noida and reached Sector 39 police station and told police about her ordeal.
Police registered an FIR and launched a search for the people involved in the racket. The three accused on the other hand launched a search for the minor who did not return.
A police team late on Sunday night arrested the three accused from near a petrol pump in Sector 37. They were produced in court and sent to judicial custody on Monday. Police launched a search for the woman Monika.