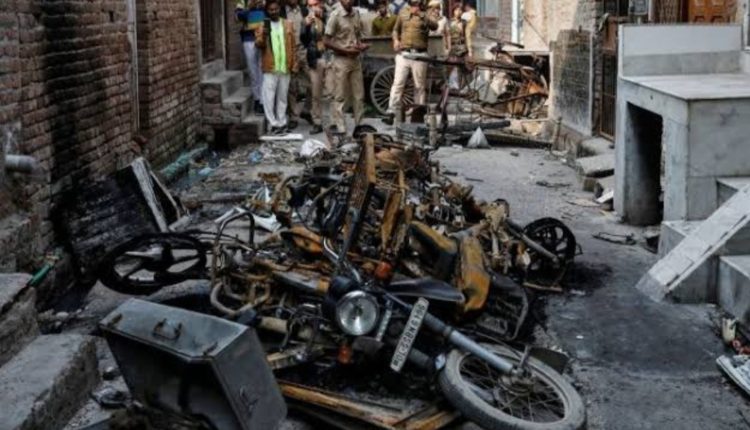 New Delhi (08/03/2020) : Police said on Saturday that 690 cases have been registered and about 2,200 people have been detained or arrested in connection with the communal riots that took place in north-east Delhi last month. 53 people died in this violence while around 200 people were injured. According to the statement issued by the police, 48 cases have been registered under the Arms Act. Police said that so far a total of 2,193 people have either been detained or arrested in connection with communal violence.
Out of these, 50 people have been arrested under the Arms Act.
Meanwhile, a 27-year-old youth has been arrested for killing a person during the violence. The crime branch is investigating the killings during the riots and in this connection a person named Shahnawaz has been arrested for the murder of 20-year-old Dilbar Singh Negi while trying to identify the other suspect in the case.
Police said that Negi's mutilated body was found in Brahmapuri on 26 February. He was a resident of Pauri Garhwal in Uttarakhand and came to the national capital six months ago. He used to work at a sweets shop in the north-eastern area of ​​Delhi.
At the same time, Shah Rukh Pathan, who fired a gun on a policeman in Maujpur during communal violence, was sent to police custody for three more days on Saturday.
Shahrukh (23), who shot a gun at police constable Deepak Dahiya, went viral on social media and was arrested from Shamli district in Uttar Pradesh on Tuesday.
Police on Friday, recovered the pistol that he had fired on Dahiya from Shah Rukh's house in Ghonda in North East Delhi.
In the viral video, Shah Rukh is seen firing a pistol at the policeman on Zafarabad-Maujpur road on February 24, later he fired in the air. After shooting, Shahrukh escaped from his car after keeping the pistol at home.