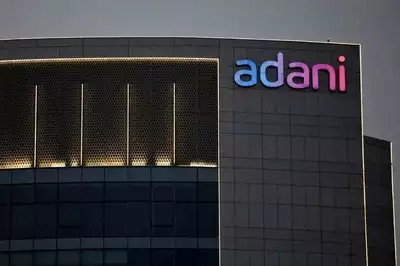 Adani Probe Wraps Up, Sebi to Submit Final Report to Supreme Court
Ten News Network

New Delhi(India), 14/08/23: The findings of a nearly three-year inquiry into Gautam Adani's namesake conglomerate by India's capital markets watchdog are scheduled to reach the nation's Supreme Court on Monday.
According to a Bloomberg report, after an expert panel appointed by India's highest court in May claimed the Securities and Exchange Board of India had "drawn a blank" in its probe of 13 overseas organisations believed to be fronts for Adani enterprises, several analysts are expecting modest, if any, red marks against the Adani Group.
The panel accused Sebi of watering down standards that would have aided in breaking down so-called opaque structures, and the regulator's job is made more difficult by India's overlapping web of corporate laws that provide loopholes that major corporations frequently use.
Sebi had requested extra time to conduct the investigation, but the court imposed an Aug. 14 deadline amid a drop in Adani shares following a negative report released in January by US shortseller Hindenburg Research.
In October 2020, Sebi began considering offshore investments in Adani's ports, electricity, and infrastructure empire. The crux of the issue is whether Adani exploited foreign-registered businesses to do business and boost his share prices without properly revealing links.
Adani has continuously denied any misconduct and stated that company has made all necessary disclosures.
Hindenburg's statement, issued more than two years later, reaffirmed the claims and piled pressure on the regulator to expedite the investigation.
The regulator earlier informed the Supreme Court that it has consistently strengthened regulations governing so-called beneficial ownership and related-party transactions, both of which are central to a probe into whether the Adani Group manipulated its stock price.
Sebi's board also approved changes in June requiring greater disclosures from foreign portfolio investors, as well as specific details on their ownership and economic interests, beginning in September.
The decision, according to Rohit Jain,, managing partner of New Delhi-based law firm Singhania & Co., quoted by Bloomberg is a "direct response to the Adani fiasco."
This month, Sebi announced that it was considering requiring India's conglomerates to declare transactions involving their unlisted group firms, though it provided no further details or a timetable.
Adani's ten publicly traded companies have recovered around $47 billion in value after losing more than $150 billion in the aftermath of the Hindenburg report.
According to Bloomberg News, the company is also focussing on core business operations, acquiring an Indian cement maker and investigating the sale of a nearly $2.6 billion stake in a consumer-staple joint venture with Wilmar International Ltd.