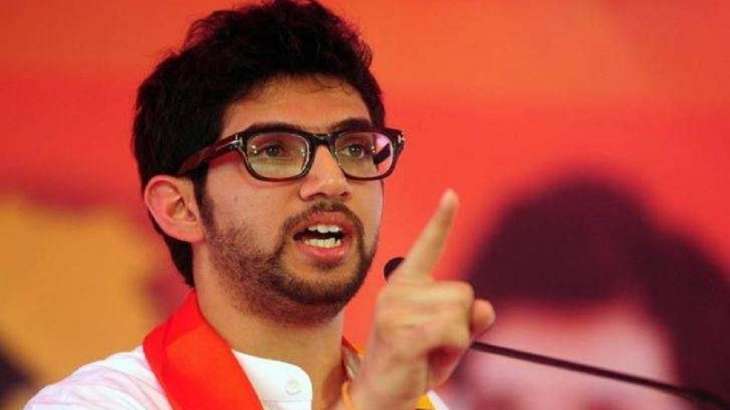 Aditya Thackeray challenges Shinde for poll fight, Maha Health minister advises mental asylum
Ten News Network
Delhi (India), February 12, 2023: Maharashtra Health Minister Tanaji Sawant has hit out at Shiv Sena leader Uddhav Thackeray's son Aaditya Thackeray over his "challenge" remarks to Chief Minister Eknath Shinde. In a scathing response, Sawant has suggested that Aaditya should be admitted to one of the state's four mental hospitals.

On Saturday, Sawant said while speaking to news agency ANI, "I have the health department, under which there are four mental hospitals. I would advise the CM to have the man, whose brain is affected, admitted to one of the hospitals that will have a vacancy."
The remark comes after Aaditya Thackeray last week challenged Chief Minister Eknath Shinde to contest elections against him from his "Worli" seat. Thackeray said in an interview with ANI, "I have challenged this unconstitutional Chief Minister (Eknath Shinde) to contest the assembly elections against me." I will resign from my Westminster seat, and he should resign from his seat. And let him contest from Worli against me. "If he believes that he is so popular and so strong, he should come and take my challenge," Thackeray had said.
The challenge has not been well received by members of the Shinde faction of the Shiv Sena. State Minister Deepak Kesarkar said, "Even we can dare him to contest from Thane, but we won't do that." We never want to insult anybody by saying something like, "Come and save your deposit."
Balasahebachi Shiv Sena MLA Mangesh Kudalkar also condemned Thackeray's remarks and requested that he work with them, giving him a similar challenge.
The exchange of words between the two sides has created a political storm in Maharashtra. It remains to be seen whether Thackeray will respond to Sawant's challenge.