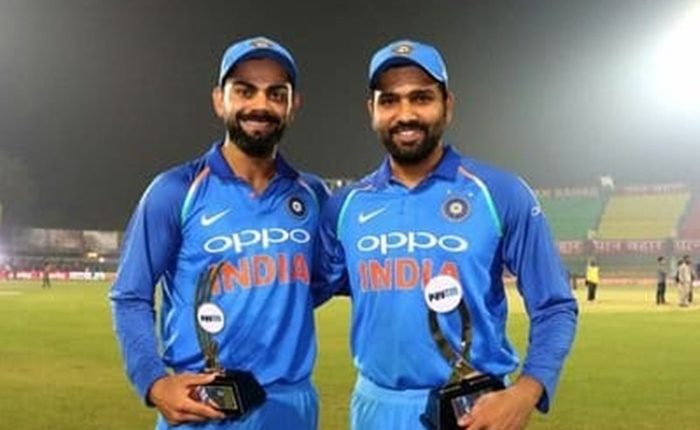 After Semifinal Loss, Rift in Indian Cricket with two groups Virat Kohli and Rohit Sharma camp: Reports
Prerit Chauhan / Rahul Kumar Jha
New Delhi: It's only been three days since India succumbed to an 18-run defeat to bow out of the marquee event in the 2019 edition of the ICC Cricket World Cup. The loss is yet to sink in, and reports of an internal rift in the team have already emerged, claiming that there are two groups Virat Kohli camp and Rohit Sharma camp.



Meanwhile, the Supreme Court-appointed Committee of Administrators (CoA) will review India's performance in the ICC Cricket World Cup 2019. The body is set to meet captain Kohli and head coach Shastri
Reports suggest that a few in the Kohli-led Men in Blueare miffed with the Skipper and coach Ravi Shastri's "unilateral decisions" and partisanship, Hindi Daily Dainik Jagran claims. Team India captain and ace batsman Virat Kohli and Head Coach Ravi Shastri apparently take unilateral decisions, without taking others into confidence, thus creating an atmosphere of discord, leaving the team divided.
Dainik Jagran has reported thatThere appears to be bias at play during the selection process for the team. The players who Kohli personally prefers or holds in high regard are secure in their position where as others fear where or if they shall even be placed. Yadav and Karthik might find their career cut short. There also appears to be a strong bias for KL Rahul, who, despite his poor form always makes 11th player for the team; these seem to be some of the issues causing the rift in the team.
Many also reportedly dislike the combination of head coach Ravi Shastri and bowling coach Bharat Arun and would prefer if they were no longer coaching the team. The news of the rift is important as it has come up right after India's exit from the 2019 Cricket World Cup, where they were beaten by New Zealand in the semi-final.