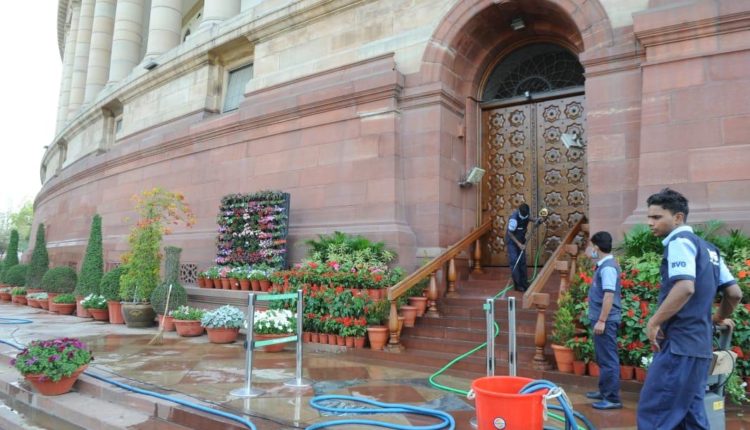 AGENCIES UNDERTAKE COMPREHENSIVE SANTIZATION AND DISINFECTION DRIVE IN PARLIAMENT HOUSE COMPLEX
By Ten News Network
New Delhi, 21 March 2020 : On the directions of Lok Sabha Speaker Shri Om Birla, various agencies undertook comprehensive sanitization drive in Parliament House Complex on 21 March 2020.
It may be recalled that Lok Sabha Speaker Shri Om Birla had conducted, on 20 March 2020, an inspection of the preparations made in the Parliament House Estate to prevent the spread of Novel Coronavirus (COVID 19). On this occasion, he said that awareness and restraint are key to prevention of the disease and hoped that the nation would fight COVID-19 with the collective efforts of all citizens. Later, in a follow-up meeting held in his Chamber, Shri Birla directed officials of NDMC and allied agencies, working within the Parliament, to ensure sanitation in and around Parliament House Estate.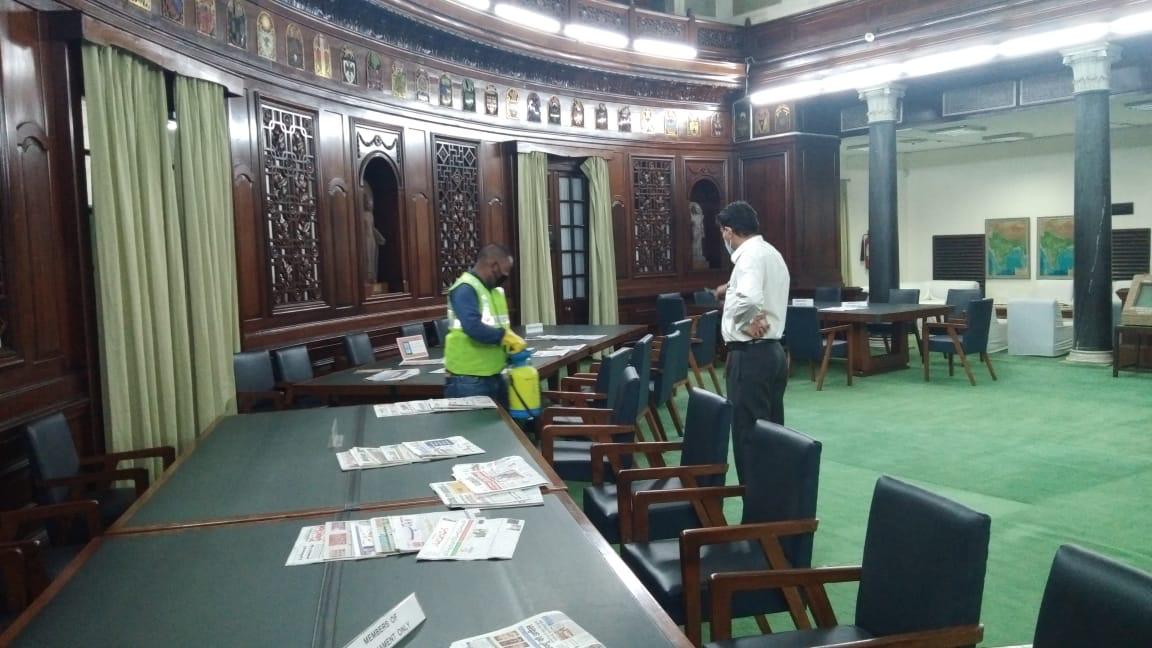 Shri Birla had also held a high level meeting with the senior officials of the Government of India on 17 March 2020 in order to review the necessary preparations needed for mitigation of the Novel Corona virus (COVID 19).