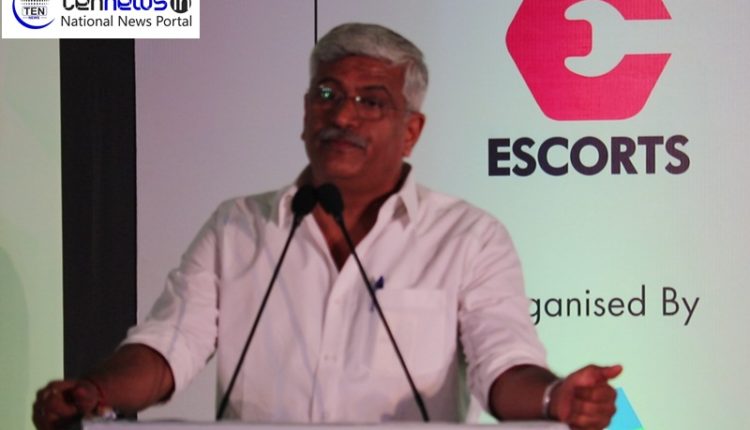 New Delhi :– Agriculture Growth Summit brought together policymakers, business leaders from domestic and international companies, and respected political and economic commentators, placed the spotlight on the necessary role in playing part for Agriculture growth in coming years.
Agriculture Growth Summit 2018, an initiative by E3 integrated, work as an interactive platform between the
Bureaucrats, Industries, Government bodies, Policy makers, Media and other Stakeholders to share knowledge, discuss future ready ideas and presenting solutions for the
exponential growth of the agriculture sector.
The Programme was held on Friday at Hotel Shangri-la, New Delhi. The chief guest for this summit was
Minister of State for Agriculture and Farmers Welfare, Government of India, Gajendra Singh Shekhawat.
Gajendra Singh Shekhawat Minister of State for Agriculture and Farmers Welfare, Addressing Key Note said,
"We are fortunate that we get to eat fresh food when we arrive late at home. we are influenced by western culture. For the processing food industries should step up. MSME and Agriculture coming Together can be very fruitful for our country."
He further Said, "India is full of diversity and we are geographically blessed and we are not dependent on anyone.This is the right time and opportunity when industries should come up and in global food market and we will be able to make our mark."
"We have become Food Deficit to Food Exporting Nation. From this change we should concentrate in joining Agricultural with food processing at Global Food Market," Added Shekhawat.
Speaking to Ten News, Agriculture Growth Summit, Organiser Tushar said,
"we have organised this Summit so that all the Startups, Young Entrepreneurs and innovators should get a platform to showcase their talent, ideas and solutions to the investors who have come here to identify which ideas are sustainable, which really gonna benifit the farmers of india."
Speaking on the methods to boost Agriculture industry, he said, "New ideas and implementation promoting right technologies and direct again connecting with the farmers is the key here."