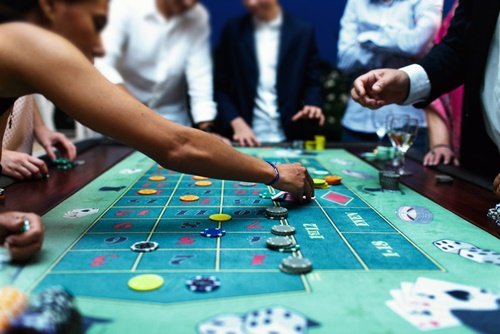 The Law Commission of India on Thursday submitted a report to the government saying that since it is not possible to stop illegal gambling, the only viable option left is to "legalise gambling by law" in Sports.
The commission further stated that, it will generate a huge revenue and jobs. The fund can be used for public welfare measures. For that, the revenue from gambling should be taxable under laws such as the Income Tax Act and the Goods and Services Tax Act.
The Commission, headed by former Supreme Court judge BS Chauhan, recommended "cashless" gambling in sports as a means to increase revenue and deal a blow to unlawful gambling.
To prevent illegal transactions between gamblers and operators, it should be linked to their Aadhaar and PAN cards so that the government could keep an eye on them, it said.
The Commission recommended a classification of 'proper gambling' and 'small gambling.' Proper gambling would be for the rich who play for high stakes, while small gambling would be for the low-income groups.
The report reads, the panel wanted to go on the numbers of gambling for each individuals; Monthly, half-yearly and annuals. Restrictions on the amount should be prescribed while using electronic money facilities such as credit card, debit card and net banking.
The Commission said regulations should protect vulnerable groups, minors and those below the poverty line, those who draw their sustenance from social welfare measures, subsidies and Jan Dhan account-holders from exploitation through gambling.
To encourage foreign investment in casino / online gaming industry FDI laws should be amended.
In 2016, the Supreme Court has asked the commission to look into the narrow question of legalising betting in Cricket after IPL illegal betting racket busted.
To justify their claims, the commission took an example of epic Mahabharat.
"There is a merit in the argument that had gambling been regulated at the time of Mahabharat, Yudhishtir could not have staked his wife and brothers in a gambling," report said.
Checkout the online casino list to learn how to make money through these top Indian lottery sites.