Air Purifying Plants, Vertical Gardens displayed in ongoing 'Pushpotsav' at Samrat Mihir Bhoj Park
Saurabh Kumar
Greater Noida (16/3/2019) : The ongoing annual flower Show at Samrat Mihir Bhoj Park popularly known as Pushpotsav – The Festival of Flowers' attracted a large number flower lovers on the second day of the event.
The three-day annual flower show which began on 15th March and will continue till 17th. Now it's been more than a decade this flower show is getting organized annually by Greater Noida Authority in association with Floriculture Society of Noida.
The annual event provides a platform to nature lovers and gardening enthusiasts as there are various gardening competitions in various categories, on-the-spot display competitions and much more are organized there.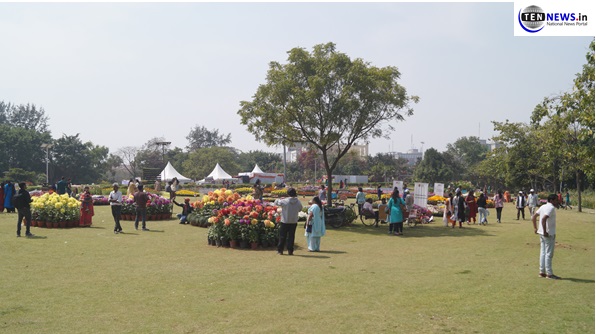 This year more than 100 different varieties of flowers and rare species of plants are displayed in the park by the various participants. Some of the major participants of this year are LG, Jaypee Greens, LandCraft, Somerville School.
Ten News interacted with Rama Tyagi a member of Horticulture and Floriculture society of NCR which is also participating in the flower show. She said "We spread awareness among people about Urban Gardening and plants that absorb pollution as lack of space and pollution are two major challenges in urban. We are displaying here Vertical Gardens that can be set up as in high rising apartments and societies."
Further, she added "Overall it's a very nice ambience and a very commendable initiative by Greater Noida Authority"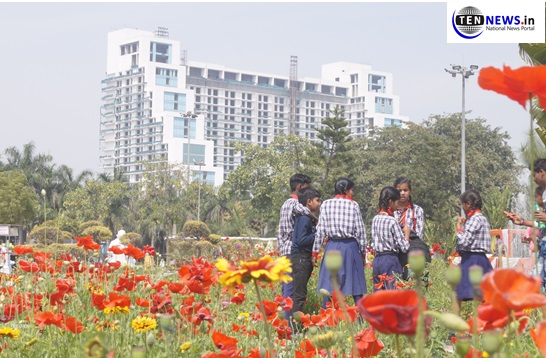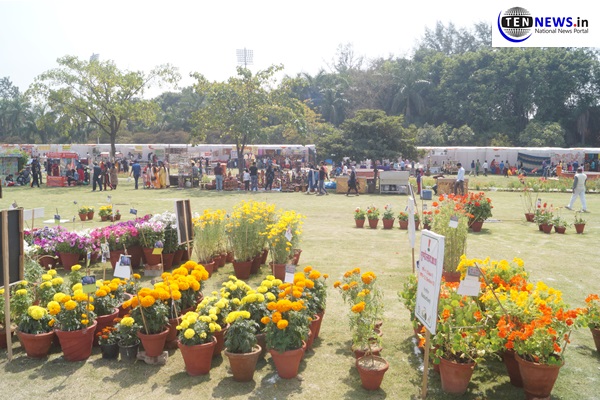 Many stalls displaying various handicrafts items and food stall rides for children's are catering large crowd. And under the bright sunshine, It's an opportunity to residents of Noida-Greater Noida and nearby areas to enjoy the weekend with family and friends amidst the abundance of nature.