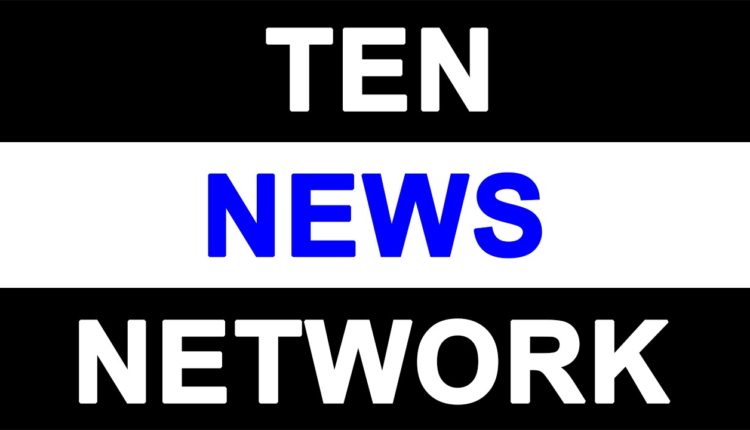 Ajay Kumar Malhotra receives huge support in Greater Kailash Smt. Sushma Swaraj gives her blessings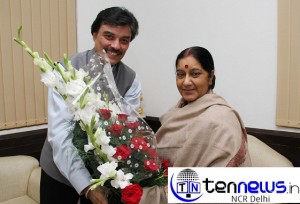 New Delhi, 12th November… Shri Ajay Kumar Malhotra, BJP candidate for the
Greater Kailash constituency met Leader of Opposition in the Lok Sabha, Smt Sushma
Swaraj today to seek her blessings for the forthcoming assembly elections. Smt Swaraj
congratulated him on being elected as the BJP candidate and wished him luck as he
embarks on his active political career.
Shri Ajay Kumar Malhotra then went for a door to door campaign interacting with
residents of Shahpur Jat, Chirag Delhi, GK-2 and the Chitranjan Park wards. Besides this,
he also conducted more than 10 public meetings and appealed to all for "a corruption free
government." People from all walks of life attended the meetings and welcomed Shri
Ajay Kumar Malhotra with supportive slogans. Presence of youth in the public meetings
clearly indicates the huge support Shri Ajay Kumar Malhotra enjoys amongst the young
Addressing the public gathering in Chirag Delhi, leader of opposition in Delhi Assembly,
Prof. Vijay Kumar Malhotra, said that he has been representing the GK constituency both
as MP and MLA for last 15 years and has spent crores of rupees for the development
of this area. He said, "Congress governments in Delhi and at the centre only make
false promises and announcements. This government has failed in every aspect and has
cheated the common man of basic amenities of life." Prof. Malhotra persuaded the public
to uproot the ineffective and deceitful government in the coming election.
Smt Krishna Malhotra, mother of Shri Ajay Kumar Malhotra, addressing the lady
workers at Chittaranjan Park said, "It is very unfortunate that despite the Chief Minister
of Delhi being a lady, the government here has rarely done anything constructive for
women of the capital. Ladies and children are insecure here." She urged voters to vote
for BJP to help fight against inflation and security for women in the capital.
_______