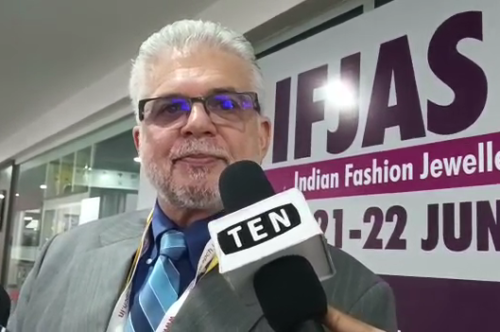 Ambassador of Costa Rica to India showers praise on exhibitors at IFJAS for 'high quality' materials & designs
Ten News Network
Greater Noida, 22nd June: Export Promotion Council of Handicrafts (EPCH) is organizing its 16th Edition of the Indian Fashion, Jewellery and Accessories (IFJAS) Show at India Expo Centre and Mart, Greater Noida. The exhibition showcases thematic fashion jewellery from Uttar Pradesh, West Bengal, Delhi, Rajasthan, Maharashtra, Telengana, Tamil Nadu, Puducherry, Assam, Manipur, and Nagaland. 150 exporters of Fashion, Jewelry and Accessories from pan India have participated in this mega exhibition.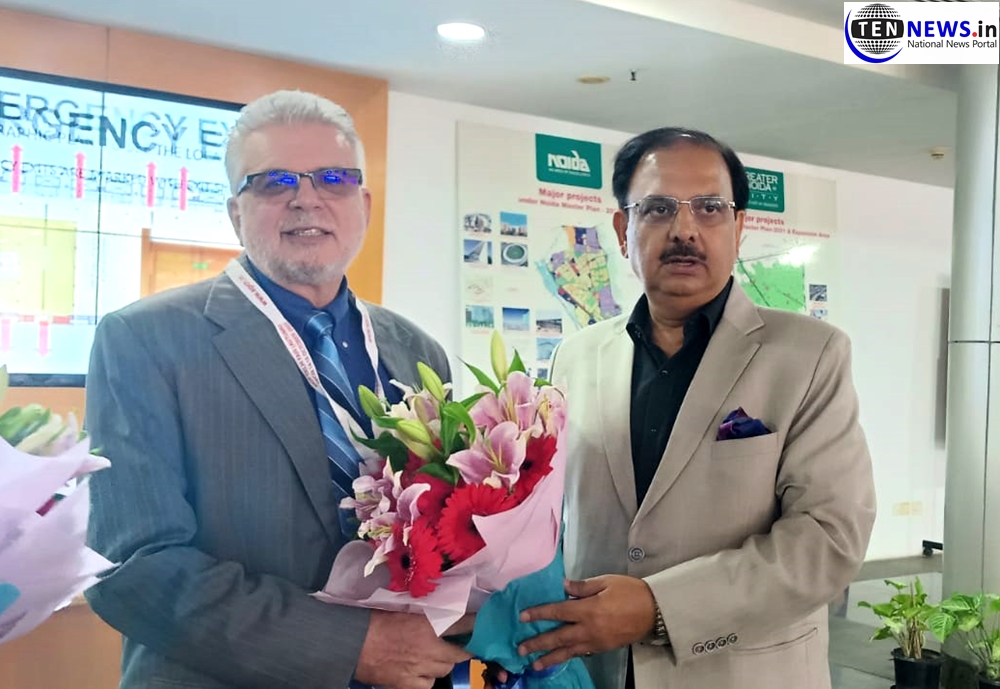 The event on first day was attended by Claudio Ansorena Montero, the Ambassador of Republic of Costa Rica to India. He was impressed by the beauty of all the products in the exhibition and hoped to see more Indian products in his country. "You find a lot of good products here, very good and functional," said Montero.
The leather products at the exhibition intrigued him very much and he even bought a leather bag for his friend. "I saw a lot of leather products that I liked very much, and if my wife was here, the garments would have made her crazy, because she loves the Indian Fashion," he states.
Montero encouraged the Indian handicraft artisans to keep working hard and make beautiful products as they are real artists. He admired and acknowledged the organizing team of the event saying, "it's very well organized and you have good amount of small and medium enterprises here which are very important for the employment in India."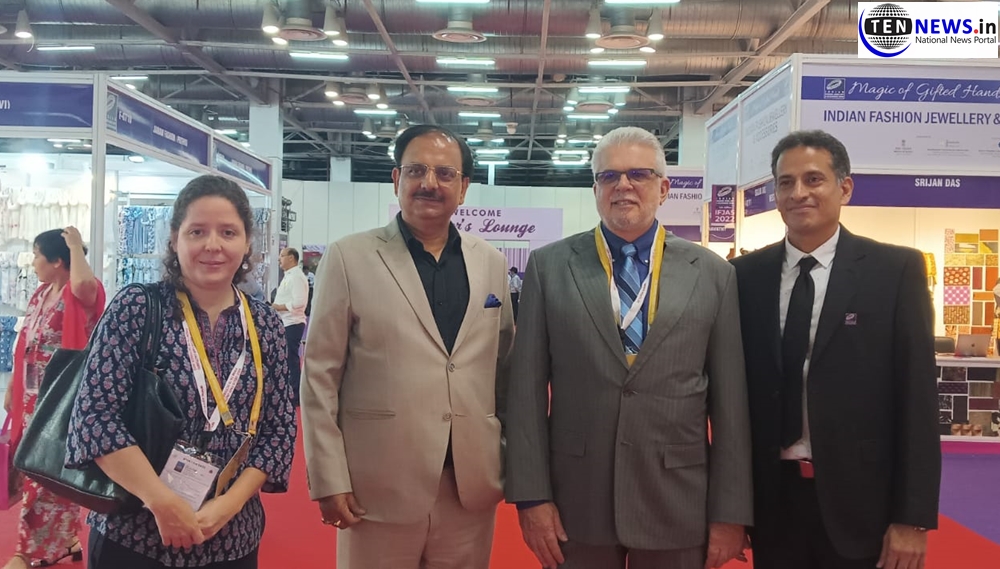 "It's (Indian handicraft products) so detailed, the materials that they use is very high quality and the designs are also very incredible, you unite all of these things and make very beautiful artifacts."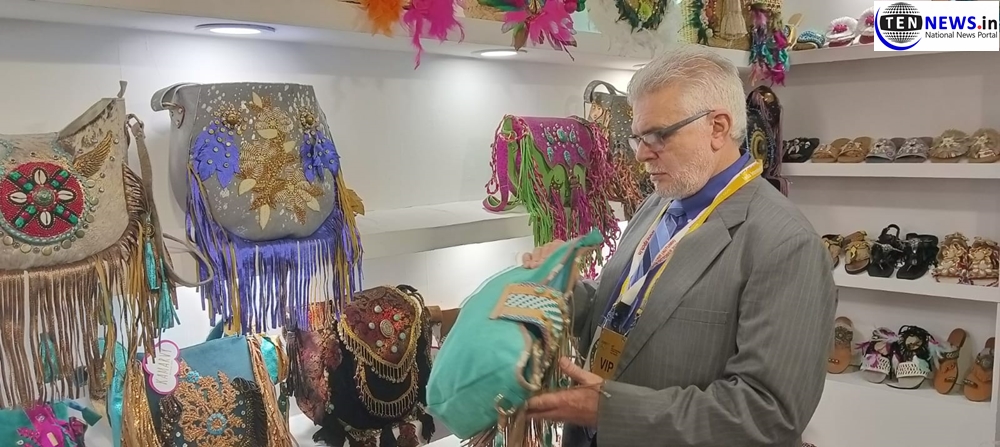 According to Montero, "The Indian handicraft products would sell very well on the Western side of the world, in United States, Europe, and hopefully also in Latin America". He asked the exporters to promote the Indian handicrafts into the Latin American market.