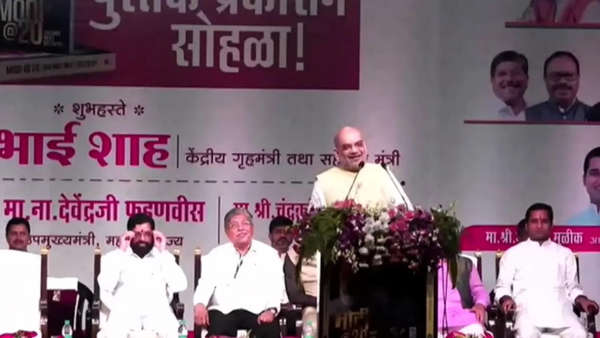 Maharashtra (India), February 19, 2023: Union Home Minister Amit Shah has praised the Election Commission for its decision to allot Shiv Sena's name and its "bow and arrow" symbol to the Eknath Shinde faction.

Speaking at a book release event in Maharashtra's Pune, Shah said that the Election Commission had established the difference between truth and lie with its decision.
He asked the people present at the rally to take a pledge to make the Bharatiya Janata Party (BJP) victorious in all the Lok Sabha seats in 2024.
The event was the launch of a book, Modi@20, on Prime Minister Narendra Modi. Shah lauded the Prime Minister for carrying out surgical and air strikes in Pakistan after the Uri and Pulwama terror attacks, respectively.
He also praised PM Modi for making it possible to scrap Article 370.
Maharashtra's Deputy Chief Minister, Devendra Fadnavis, also spoke at the event. He said that 2.5 years of the Maha Vikas Agadhi (MVA) government in the state were wasted.
He added that the "double horsepower" government will work with all its strength under the leadership of PM Modi.
Maharashtra CM Eknath Shinde has updated his Twitter profile picture with the Shiv Sena's bow and arrow symbol to celebrate the Election Commission's decision.