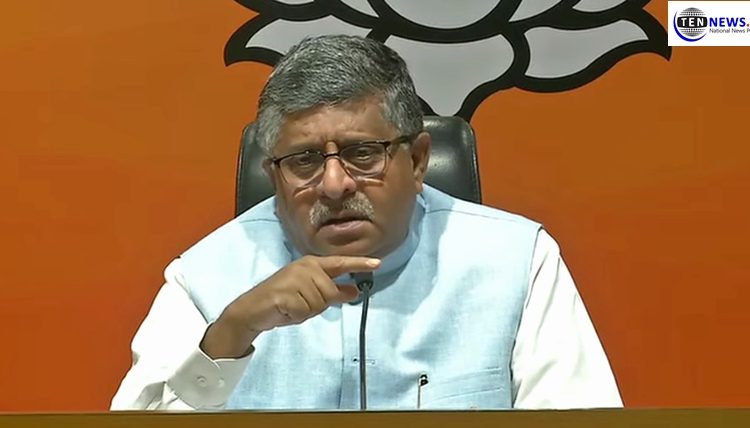 Ravi Shankar Prasad slams Bihar CM Nitish Kumar For Prime Ministerial ambitions
Ten News Network
Delhi (India), February 19, 2023: Bharatiya Janata Party (BJP) leader Ravi Shankar Prasad has hit out at Bihar Chief Minister Nitish Kumar, saying that his dream of becoming the Prime Minister of India will never fructify due to the people of the country believing in Prime Minister Narendra Modi and his leadership.

Speaking to ANI, Prasad said, "Nitish Kumar has requested and pleaded to make him the prime ministerial candidate while he is unable to manage the state of Bihar. Be it Nitish Kumar or any other leader, they should know that under the leadership of PM Modi, the country has progressed significantly."
He further added, "The country has changed, the people of the country have changed, and they believe in PM Modi and his leadership, while Nitish Kumar has not been able to build political credibility."
Union Rural Development Minister and BJP leader Giriraj Singh had earlier also criticized the Bihar Chief Minister for being desperate to become Prime Minister.
Replying to Tejashwi Yadav's statement that those speaking out against the BJP are being raided, having their characters assassinated, or being sent to jail, Singh said, "I would request them to fix the atmosphere of Bihar and fix the law and order situation in Bihar. This shall be the biggest achievement."
Nitish Kumar had earlier denied his intention of becoming prime minister. It remains to be seen whether his dream will ever come true.