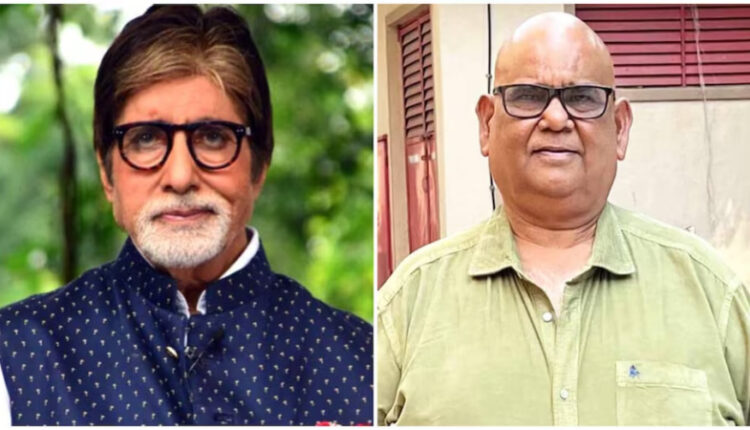 Amitabh Bachchan pays heartfelt tribute to 'delightful companion' Satish Kaushik
Ten News Network
Mumbai (13/03/2023): In a tribute to Satish Kaushik, superstar Amitabh Bachchan described the late actor-director as "a most accomplished artiste" and "a delightful companion". He wrote an emotional message about Satish in his blog post.

Early on Thursday morning, Kaushik suffered a heart attack and passed away while en route to a hospital in Gurgaon. He was 66. The two actors had worked together in a movie in the last 90s called 'Bade Miya Chhote Miya'
Amitabh Bachchan wrote, "And we have lost another… A delightful company, a most accomplished artist and in the prime of his career .. Satish Kaushik .. Working with you was so inspiring .. and such a learning .. My prayers .."
In the company of his loved ones and close acquaintances, including actor Abhishek Bachchan, Kaushik's mortal remains were flown to Bombay on Thursday night. There, they were cremated at the Versova crematorium.
The 80- year old Amitabh Bacchan couldn't attend the cremation as he is still recovering from an injury he suffered while shooting for a film in Hyderabad.
Satish Kaushik is left by his wife Shashi and daughter Vanshika. Over the course of four decades, he worked as an actor, director, writer, and producer on a variety of movies. May his soul rest in eternal peace.