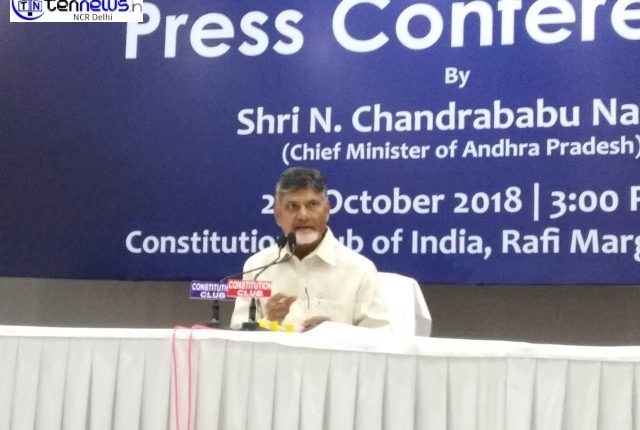 New Delhi: Today, Andhra Chief Minister Pradesh Chandrababu Naidu addressed a press conference in Delhi where he factually explained why Prime Minister Modi is not a good leader for the country.
Nara Chandrababu Naidu (born 20 April 1950) is an Indian politician who has been Chief Minister of Andhra Pradesh since 2014. He is the first Chief Minister of the state since it was divided. Previously, he served as Chief Minister of the united Andhra Pradesh from 1994 to 2004, before the state was divided, and as the Leader of the opposition in the united Andhra Pradesh Legislative Assembly from 2004 to 2014. He is currently the National President of the Telugu Desam Party.
What caught the attention of many was Chandrababu's statement where he said that PM Modi would run away from a press conference if journalists started asking him questions. This has been a point raised by many people in the past as well. PM Modi has also been accused by many people of reciting monologues.
He started his speech with the recent CBI Bribery scandal and said,
"Modi has taken every step he could take to skip one of the biggies in Indian scams that is the Rafale Deal Controversy. He was also the main face during Demonotisation that happened back in 2016 where he promised to get all the black money of India out in front of government, but he instead informed his contacts about the act beforehand due to which, a large number of black money carriers skipped what they could potentially face as punishment. He has always proved how brilliant a leader he is for BJP, but along with that, he also proved his uselessness for the nation as a Prime Minister."