As the world stands on the verge of recession, these are the four industries severely affected by Coronavirus
Pravinder Kumar Singh
Greater Noida (18/03/2020) : Corona Virus which broke out in China, in December 2019 has spread globally; infecting thousands of people every day, restricting international travel, shaking global financial markets across the world economies.
The following industries globally have taken the biggest hit due to the Coronavirus Pandemic:
1. Diamond Industry : Chinese market is the second largest buyer of Botswana rough diamonds after the US, while India is home to some of the largest diamond cutting and polishing operations in the world.
The Indian cutting and polishing industry is yet to recover from the US-China 2019 trade war. About 40 per cent of the country's diamond sales are to Hong Kong, where imports were halted on 15 January and have yet to resume.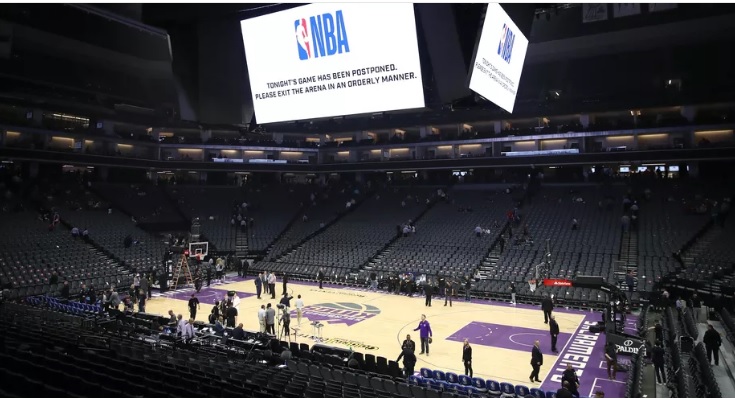 Speaking to Indian media, Subodh Rai, Senior Director, Crisil Ratings said, "Exports would continue to fall in the closing quarter of the 2020 fiscal year which typically accounts for roughly a third of India's exports to the South-East Asian region. Exports worth over $1 billion dollar may be lost in this quarter alone," he said.
2. Food Industry: Food manufacturers will have to face a huge impact of COVID-19 on their businesses in the long run. Transport capacity is already under severe pressure due to increased shipping and freight costs as corona affected countries borders have been seized.
Retailers are thoroughly monitoring their supply chains in order to fulfill customer demands, but there is intensive failure in supply chain management system. Nevertheless, various food retailers seems to have undergone severe crises. In Italy, few examples came out about how bars have given offers over drinks to sustain their business.
3. Hotel & Tourism Industry : Hotel and tourism Industry is currently facing the biggest crisis, While tourism operators face cancellations and reduced activity, it is also becoming harder for producers and suppliers in the seafood industry to export goods. The situation for tourism as well as the fisheries and seafood industries have been disaster affected after the corona virus outbreak. In India Himachal Pradesh, Uttarakhand and Jammu and Kashmir and Goa and other tourist places are adversely affected due to corona havoc.
4. Event Management Industry: This big industry which involves mass gathering has been adversely affected as WHO guidelines clearly states that to avoid COVID-19 virus, people should not gather in mass, so there have been many examples around the globe where sports events have been cancelled like NBA basketball tournament which was going on in California at the Golden 1 Centre in Sacramento after a player tested positive for covid 19. The pandemic virus has also hit the UEFA Champions League and Indian IPL T20 league. The BCCI Honorary Secretary Jay Shah has said that they will continue to monitor and work closely with Government of India and state governments and other state regulatory bodies to decide on the future course of action in the best interest of public health. The BCCI and all its stakeholders are committed to providing a safe and healthy environment for everyone involved in our great sport and the nation