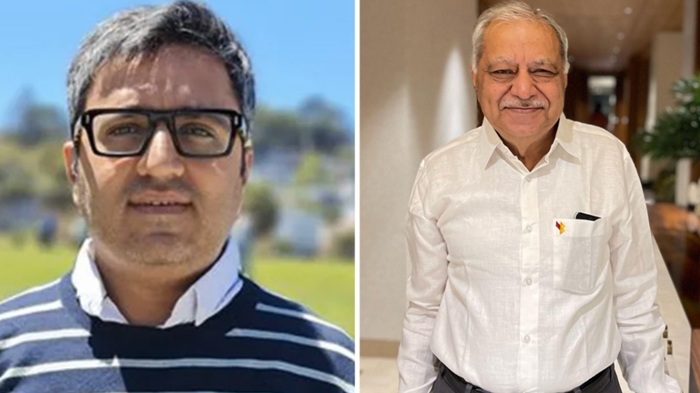 Ashneer Grover's father Ashok Grover passes away at 69
Ten News Network
New Delhi (India), 29th March 2023: Ashneer Grover, the former Shark Tank India season one judge, lost his father Ashok Grover today. He passed away at the age of 69. On Tuesday, Ashneer and his wife Madhuri Jain Grover posted a picture of his father grinning and gazing into the camera on Instagram.

He added a caption to the post and wrote, "Bye Papa. Love you ! Take Care of Papaji, Badi Mummy, Nanaji and Naniji in heaven."
Ashok Grover was a chartered accountant in Delhi. The cause of his death is unknown at the moment. He leaves behind his daughter Aashima and son Ashneer Grover.
Many condolence notes have been left on Ashneer Grover's post in memory of his father. Sunil Grover, a comedian, was one of those who commented on the post.
Another user commented, "Your father was so proud to have you as a son. He loved you very much, and I hope that helps you find comfort in this difficult time."