Atal Rankings: Galgotias University, College ranked in "Excellent" band for promoting Innovation
Ten News Network

Greater Noida (30/12/2021): The Centre on Wednesday announced the Atal Ranking of Institutions on Innovation Achievements (ARIIA), 2021. Greater Noida's prestigious Galgotias University and Galgotias College of Engineering and Technology managed to found a place of prominence in this ranking framework.
ARIIA is a policy initiative of the MoE to systematically rank universities and higher education institutions on various indicators including promotion and support of 'innovation and entrepreneurship development'.
Ranks have been announced in separate categories including Centrally funded technical institutions, state universities, state standalone technical colleges, private universities, private standalone technical colleges, non-technical government and private universities and institutions.
Galgotias University, which is ranked number 2 University in entire Uttar Pradesh, has been posted in the band "Excellent" under University & Deemed to be University (Private/Self financed) (Technical) in the ARIIA Ranking 2021. Galgotias College, on the other hand, has also been posted in the band "Excellent" under private standalone technical colleges.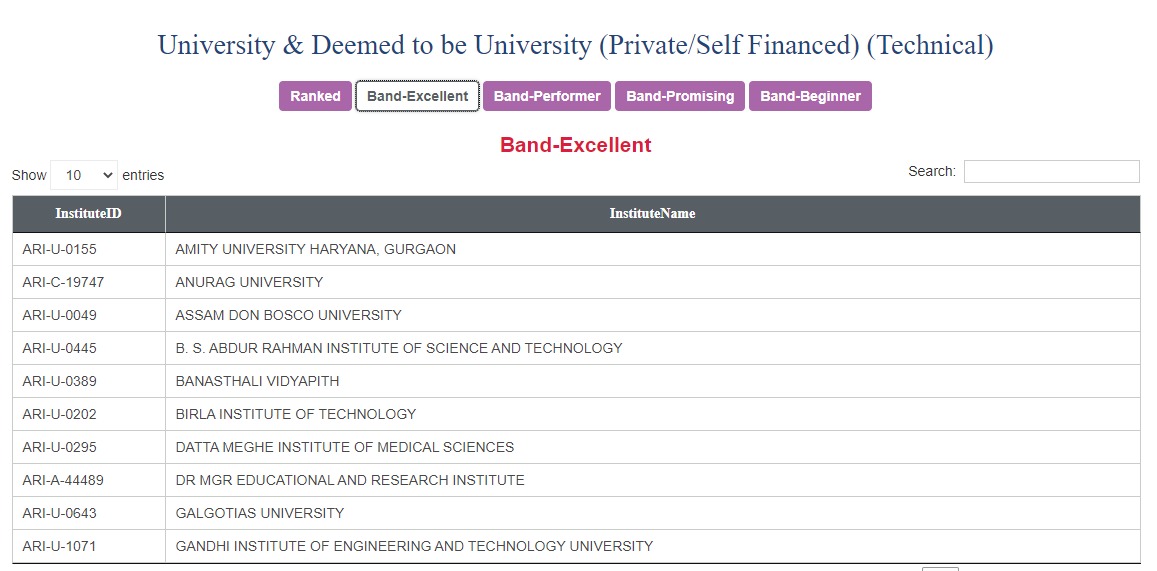 It is noteworthy that the Galgotias University was recently granted a 4 star rating by the Ministry of Education's Innovation Council for leading in the field of innovation and entrepreneurship. This, combined with the "superlative" performance in the Atal rankings speaks volumes about the culture of innovation at Galgotias University.
Dhruv Galgotia, CEO of Galgotias University, while congratulating all the staff and students of the University said, "Both Galgotias College and University have ranked in the excellent band. This was our first year of participation and we have got top results."