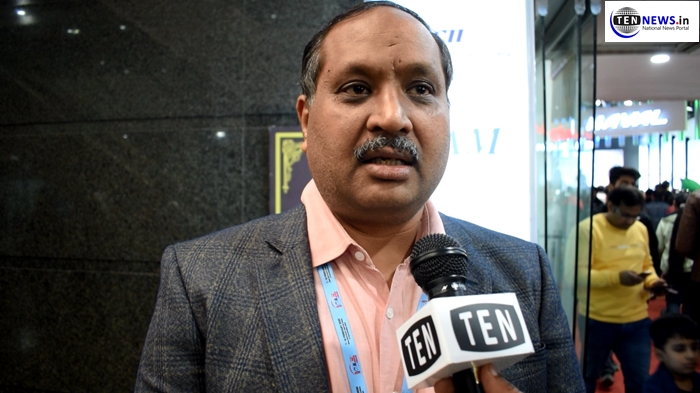 Auto Expo will help in revival of Auto Industry, says CII Deputy Director General Virendra Gupta
Saurabh Kumar / Baidyanath Halder
Greater Noida, 9th Feb : Asia's largest automotive show – Auto Expo, jointly organised by Automotive Component Manufacturers Association of India (ACMA), Confederation of Indian Industry (CII) and Society of Indian Automobile Manufacturers (SIAM) is being held at India Expo Mart (Motor Show) and Pragati Maidan (Components show) during 5th-12th February, 2020.
On the last day of the components show today, Ten News team interacted with CII's Deputy Director General Virendra Gupta who talked about the overall response in the show. "Overall we got a very good response and today the show was concluded with a footfall of 1.15 lakh. The pavilion is spread across 60,000 square meters in seven halls and three hangers, the show witnessed participation from over 1,200 companies, which included 850 domestic and 350 international exhibitors from 22 different countries all around the world," he said.
He also talked about the theme of the show – 'Automotive Technologies that Drive the World' saying that it truly reflects the potential of Indian Auto Component Industry.
"I would say that the Auto Expo will help in the revival of the Auto industry and it soon be heading towards normalcy." Gupta said on the current slowdown in the Auto Industry.
On the infrastructure for Electric vehicles, Gupta said, "A humble beginning of electric vehicles has been started in the country and slowly the country will have the required infrastructure for electric vehicles."