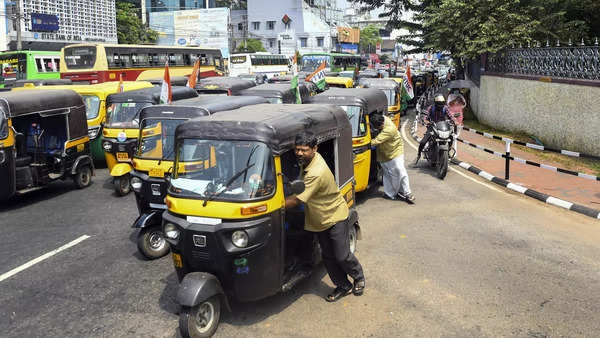 Auto unions call for 24-hour strike in Bengaluru, auto-rickshaw services
Ten News Network
New Delhi (India), March 20, 2023: Auto-rickshaw services are expected to be disrupted in the city of Bengaluru on Monday as 20 auto drivers' unions have called for a 24-hour strike. The unions, operating under the banner of the Bangalore Auto Drivers Unions' Federation, are protesting against the operation of bike and whiteboard taxis in the city, which they consider to be illegal.

The unions have been demanding a ban on bike taxis, arguing that they threaten the livelihoods of auto-rickshaw drivers. The strike will include a march at the Majestic bus stand and a rally from the city railway station to the official residence of the chief minister, Basavaraj Bommai, on Race Course Road.
The union claims that the strike will keep a significant number of autorickshaws off the roads. The federation's convener, M. Manjunath, accused the government of failing to take action against the illegal Rapido services and to safeguard the interests of auto drivers.
The union alleges that the bike taxi services deceive young people with incentives and that the app illegally onboards college students. They have urged the state government to ban the use of bike taxi services provided by mobile app-based aggregators in the city.
The union has accused aggregators of luring young people to use their "illegal" bike taxi services by putting whiteboards on two-wheelers without obtaining any license from the transport department. The strike is expected to cause inconvenience to commuters in Bengaluru, which has already been grappling with the impact of the COVID-19 pandemic.