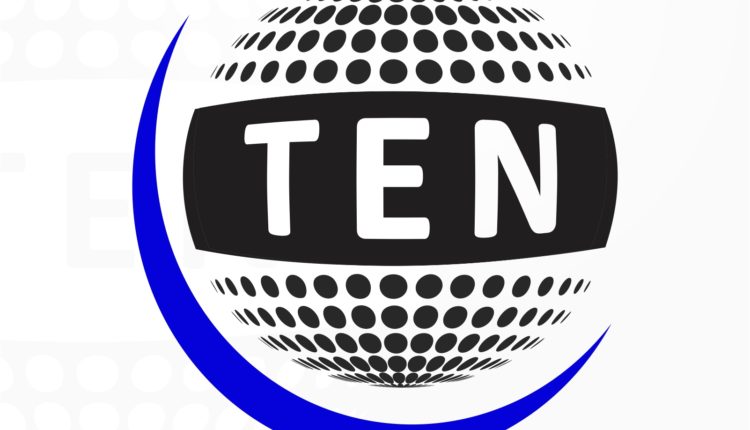 B2B Digital Solutions Estimated To Reach USD ~29 Billion Market by 2023.
New Delhi, January 17, 2019: Digital Services for B2B are spearheading the creation of rapid and deeper customer engagement along with the transactional benefits that they offer to businesses. The sustainable advantage however lies in building improvements in underpinning operations, creating an integrated digital framework along with aligning the organizational mindset. According to a report titled 'B2B Digital Services Landscape in India-Impact on MSMEs', by the Internet and Mobile Association of India [IAMAI] and IndiaMart, Indian B2B Digital services market, which is currently pegged at USD 5.6 billion is being driven by the rise of internet penetration in the country and growth of startups focused on servicing the B2B segment. In 2017 the share of B2B in the overall startup base was ~40%. The report finds that India is a strong growth market for B2B digital solutions and is envisioned to be a USD ~29 Billion market by 2023 growing at a CAGR of 39%The report was launched at the 13th India Digital Summit by Dinesh Agarwal, Founder of IndiaMart.
According to the report, MSMEs contribute ~38% to the GDP in FY18 and are rising beneficiaries of the growth of the digital services. The report further finds that the current estimated revenue of Digital Services that can be attributed to MSMEs is 25%. Digital services are gaining 1.4 to 1.6 USD billion revenue from MSME's, and this is primarily on account of significant segment of client base that they form for marketplaces and listing platforms.
The report further finds that MSMEs would benefit specifically from the growth of digital marketplace that already accounts for a >70% seller base consisting of small enterprises.
Listing and e-tailing platforms have seen highest adoption among MSMEs as it has offered a strong channel for a hitherto out of reach customer base. Nearly 4.5 million MSMEs are currently listed on these platforms. Apart from increased visibility, MSME's also gain better conversion rate with the business analytics tools and tighter payment cycles that these platforms offer.
According to the report, the estimated impact of digital services on MSME will grow from USD ~ 18 billion in FY18 to USD ~68 billion by FY23 growing at a CAGR of ~30%.
This revenue impact is led by the wide adoption of digital marketplaces and listing platforms among small enterprises due to which organizations have seen a significant year-on-year growth in revenue (in the range of 5% to 20%). Enterprises also registered non-economic impact in terms of support in improved decision making, process accuracy and easing out of business processes.
Going forward, other digital services that are expected to see increasing participation of MSMEs are fintech and SaaS. Fintech, led by digital payments and lending is transforming the way MSMEs transact; enabling digital credit assessment, easy loan application process and collection and settlement dashboarding. Lending and payments have already created a market base of ~ 1 Million MSMEs. The segment is growing at a significant rate of 60% to 70% and would form a USD 9.5 billion+ market. SaaS is also a rising digital service that has begun penetrating into MSME sector and has created a base of ~0.3 Million enterprises. It has enabled easy to adopt, cloud-based implementation of ERP and CRM for enterprises on pay per use basis. Hence, they have been successful in breaking the adoption barrier by bringing down the implementation costs. Currently SaaS is a USD 0.9 Billion market but is growing at a strong rate of ~26% year on year.
The report however points out that increasing adoption of digital services among the MSMEs will require them to circumvent the challenges of talent, mindset and digital awareness. Digital service players have an opportunity to create solutions that are easy to comprehend and use thus making the need for talent redundant. Government initiatives in partnership with private players to encourage digitization of MSMEs are bound to grow awareness and create a mindset shift.
About IAMAI
The Internet and Mobile Association of India [IAMAI] is a young and vibrant association with ambitions of representing the entire gamut of digital businesses in India. It was established in 2004 by the leading online publishers, but in the last 13 years has come to effectively address the challenges facing the digital and online industry including online publishing, mobile advertising, online advertising, ecommerce, mobile content and services, mobile & digital payments, and emerging sectors such as fin-tech, edu-tech and health-tech, among others.
Thirteen years after its establishment, the association is still the only professional industry body representing the digital and mobile content industry in India. The association is registered under the Societies Act and is a recognized charity in Maharashtra. With a membership of over 300 Indian and overseas companies, and with offices in Delhi, Mumbai, Bengaluru and Kolkata, the association is well placed to work towards charting a growth path for the digital industry in India.