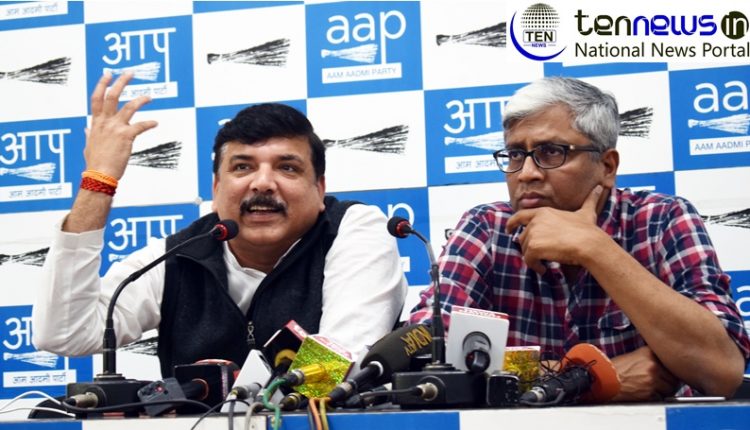 New Delhi: Aam Aadmi Party (AAP) MP Sanjay Singh on Saturday said that banking sector is rapidly losing its faith and the Union Government should ensure the safety of public money. Referring to the recent scam of Oriental Bank Rs 389 crore in which Delhi-based diamond exporter Dwarka Das Seth escaped after taking long, Sanjay Singh said, "The slew of scams came into light since PNB scam, if such cases should be probed neutrally and offenders should be punished else public will lose their faith in the banks".
He further said, "The Oriental bank filed a complaint on August 2017 to the Central Bureau of Investigation (CBI) but no action has been taken due to political influence. However, when the PNB scam came into light, CBI registered FIR against the Dwarka Das Seth".
Replying to a question on Chief Secretary Controversy he said we have been trying to meet with the Delhi police commissioner to handover the videos of secretariat incident but he has no time for AAP leader of Member of Parliament. "We have been receiving step-motherly treatment by the Delhi police. In one hand, Delhi police had raided Delhi CM house to look for CCTV footage and evidence of the alleged assault but they have no time to see the footage of Secretariat incident," he asserted.