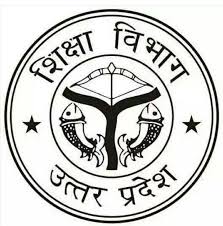 Basic Shiksha Parishad headquarters to be shifted from Prayagraj to Lucknow
Saurabh Kumar
Greater Noida: Good news for the Gautam Budhha Nagar Basic Shiksha Parishad officials as the headquarters of the apex body will be shifted from Prayagraj to Lucknow. This decision is been taken concerning the travel time it takes officials for reaching Prayagraj to attend review meetings. The new headquarters would be relocated to basic education directorate on Nabibullah Road in Kaiserbagh area of Lucknow.

Basic Shiksha Parishad is the body that look after around 1.58 lakh primary and upper primary schools in the state. Things like recruitment, promotion, transfer and other service related to teachers are all looked upon by the body. The Parishad's directorate is in Lucknow but important officials including secretary, joint secretary, finance controller and senior account officer sits in Prayagraj office.
Minister of state for Basic Education Anupama Jaiswal had recently raised the issue of travel time of officers for meetings and had directed the Parishad director to prepare a proposal on shifting the headquarters. A formal proposal was sent by director basic education to the state government on June 15th for considering the issue.